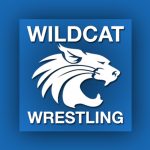 SUNBURY – Coach Biff Walizer and his staff had a concern the Central Mountain wrestling team might have a let-down against a solid Shikellamy team Thursday night, this after a season-best performance in winning last weekend's Dallastown Duals.
The Wildcats did spot the home-standing Braves eight points early-on, but came back to take 10 of the remaining 12 bouts to down Shik by a 43-16 final. The victory pushed the Wildcats to 8-1 on the year, the Braves falling to 7-3.
Walizer acknowledged Shikellamy is a good team and there was a concern about the dual, but said the Wildcats "stepped up and continue to move in the right direction."
In a dual that started at 182 pounds, Shikellamy took the first two bouts but Mahlik Houtz (11-7) broke the Brave run with a 5-2 win at 220 pounds, followed by a 43 second pin from heavyweight Jake Edwards (17-4) and Central Mountain led by 9-8 and would not trail again.
Freshman 106-pound Jason Rinker (4-3) turned the lineup over with a 6-0 win and Johnny Shreffler (14-8) picked up CM's second of four falls. A Dalton Bechdel (16-8) decision made it 21-7, Shik losing a team point for unsportsmanlike conduct.
After a Brave win at 126, the Wildcats ran off wins in the next three weights to open an insurmountable lead. Senior Seth Andrus (20-3) started the streak with an entertaining, hard-earned 3-1 overtime win over Shik ace Cade Ballestrini (15-4). For Andrus it was his 97th career win. Cody Coleman (15-8) followed with a major and Logan Long pitched a 6-0 shutout at 145 pounds and Central Mountain led 31-13.
The Braves earned a decision at 152 but Wildcats Asher Corl (18-5) and Tanner Weaver (20-4) closed with second period falls to set the final at 43-16.
The Wildcats took the takedown battle 19-12. The junior high team remained undefeated with a 77-3 win. Next up for the varsity is a home make-up Monday with State College, followed by a Wednesday, Jan. 24 home meet with Mifflin County (9-3).
Mifflin County fell Thursday night by a 36-33 score to visiting Cumberland Valley (15-4). The match swung at 195 pounds when Mifflin County bumped up defending state champ Trent Hidlay to take the mat, the Huskies trailing 30-27 with two bouts to go. As pointed out by CV coach Dave Heckard at the scorer's table, Hilday weighed in three-tenths of a pound too light to wrestle 195 and Mifflin County had to forfeit the weight, giving Cumberland Valley a 36-27 lead. A Mifflin County fall at 220 put the final score at 36-33 CV.
CENTRAL MOUNTAIN – 43
SHIKELLAMY – 16
182 – Evan Bingaman, Shikellamy, major dec. Austin Confer, Central Mountain, 12-3.
195 – Josh Krieger, Shikellamy, major dec. Tanner Riggle, Central Mountain, 12-4.
220 – Mahlik Houtz, Central Mountain, dec. Adam Young, Shikellamy, 5-2.
285 – Jacob Edwards, Central Mountain, pinned Derek Reitz, Shikellamy, 0:43.
106 – Jason Rinker, Central Mountain, dec. Damien Wolfe, Shikellamy, 6-0.
113 – Johnny Shreffler, Central Mountain, pinned Jared Hartman, Shikellamy, 3:30.
120 – Dalton Bechdel, Central Mountain, dec. Drew Balestrini, Shikellamy, 2-0.
(Shikellamy was deducted 1 team point for vulgar language.)
125 – Frank Quinones, Shikellamy, pinned Kayden Busey, Central Mountain, 3:55.
132 – Seth Andrus, Central Mountain, Cade Balestrini, Shikellamy, 3-1, OT.
138 – Cody Coleman, Central Mountain, major dec. James Hallman, Shikellamy, 10-0.
145 – Logan Long, Central Mountain, dec. Bryce Burgess, Shikellamy, 6-0.
152 – Noah Supsic, Shikellamy, dec. Alonzo Henry, Central Mountain, 8-2.
160 – Asher Corl, Central Mountain, pinned Pahelan Wolfe, Shikellamy, 3:15.
170 – Tanner Weaver, Central Mountain, pinned Joel Derr, Shikellamy, 3:27.