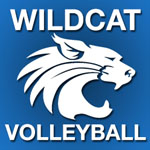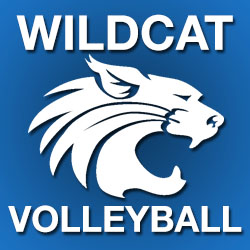 BALD EAGLE TOWNSHIP – The Lady Wildcats fought valiantly but lost a 3-1 battle with visiting Wellsboro in high girls' volleyball Monday evening.
The first game was a neck-and-neck affair with both teams hanging in until the end and eventually the Lady Rams pulled ahead and secured a 25-21 win. The second game was mostly the same except Wellsboro closed in a more aggressive fashion for a 25-16 win.
Then in the third game, Central Mountain found their momentum again and kept pace with Wellsboro. Late in the game with the Lady 'Cats trailing 23-20, Jada Dauberman stepped in to serve. She rallied Central Mountain for 5 unanswered points making several defensive digs along the way and seven up an ace for the final point and CM's first win of the night, 25-23.
In the fourth game it was the usual see-saw rhythm of the early games. Neither team could earn any breathing room until lat in the contest when this time, it was the Lady Rams who would outlast the hosts for a 25-21 win.
Offensively, Jenni Skow led with 9 kills, Sarabeth Bowmaster, 6; Rachel Kibler, 4, Maddie Bashore, 4; Pam Gunsallas, 2 and Kelsie Buckwalter, 2.
Gunsallas had 4 kills on the night while Dauberman had 3.
Maegan Miller had 12 digs while MaKenna Bittner, Madison Myers, and Bashore each had 3 digs with Kibler, Buckwalter and Skow contributing 1 dig each.
Bashore also had 22 assists on the night.
The loss takes Central Mountain to 3-9 on the season and will next see action Wednesday, Oct. 11, 2017 will host Bellefonte.
| | | | | | |
| --- | --- | --- | --- | --- | --- |
| DATE | 1 | 2 | 3 | 4 | TOTAL |
| WELLSBORO | 25 | 25 | 23 | 25 | 3 |
| CENTRAL MOUNTAIN | 21 | 16 | 25 | 21 | 1 |