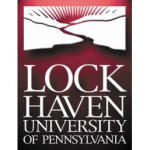 LOCK HAVEN – Lock Haven University president, Michael Fiorentino, Jr. has officially announced the fate of cuts the administration was considering to some of the school's athletic programs in an effort to ease budgetary concerns.
The administration seems to have reached compromise in the process by retaining the men's outdoor track and field program while eliminating the men's indoor track and field program as well as maintaining the women's field hockey Division I status.
The following is the official statement released from Fiorentino by the university:
President's Decision on Athletic Realignment Proposals
Colleagues,
I write to you today to share my decision on the athletic realignment proposals. This information has been shared at the Coaches Meet & Discuss, with the coaches, and the student athletes. There were many factors considered in this process:
* Proposals presented from athletic administrators, faculty, coaches, and students
* Numerous meetings with student representatives
* Communications from alums, parents, and the community
* Careful consideration of Title IX and financial implications
Taking all of these considerations as a whole, and I did in fact weigh all of the input received, it is my professional judgment that it is in the best interest of the University to discontinue the Men's Indoor Track and Field team at Lock Haven University effective the conclusion of the Spring 2017 semester. Men's Outdoor Track and Field and the Women's Field Hockey Division I status will not change. However, we will continue to review budgetary and Title IX considerations as it relates to athletics in the coming year.
I respect the passion of our coaches and student-athletes. This decision, as has been the case with all decisions to reduce or change offerings at our University, was extremely difficult. This decision in no way reflects or diminishes the contributions of coaches, students, and alumni whose dedication on and off the field represent the best of LHU.
Michael Fiorentino, Jr.
President
Lock Haven University