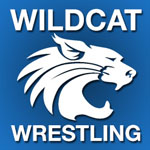 BALD EAGLE TOWNSHIP – Once all 1,754 matches were complete … (Bryce Bitner was the winner of that final match, by the way.) … therecord-online had the opportunity to chat with Central Mountain wrestling head coach, Biff Walizer, and asked him to share his thoughts on how the Wildcats faired and his overall assessment of the 17th Annual King of the Mountain Tournament.
Walizer shared his prime for his four medal winners from the weekend tournament and offered much praise for the caliber of participants, officials, volunteers, booster club members and tournament organizers. The level of competition punctuated by the shear number of state and nationally ranked as well as returning state medalist wrestlers is a testament to the high quality of competition on hand for the event.
You can watch and listen to the video report below.

Video Report
–