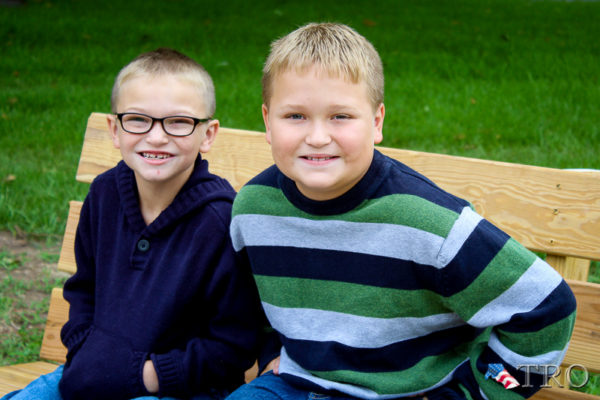 These two guys are Jason Ray and Jeremy Eli Zuback Jr.  Jeremy turned eleven years old on September 20.  He is a student in fifth grade at Renovo Elementary where he is a member of the band and chorus and participates in the Reading Competition.
Jason turned 7 years old on October 19.  Jason is in second grade this year.  Jason was crowned Flaming Foliage Future King this year.
Both boys love to swim and ice skate.  They are both looking forward to their trip to Alabama to visit family.
Both boys celebrated with a party at home with family.
Proud parents are Jeremy and Mary Zuback of Renovo.  Grandmother is Candace Long and the late Lillian Zuback.
Grandfather  late Richard Long.  Great grandmother Ethel Long of North Bend and the late Larae Zuback.