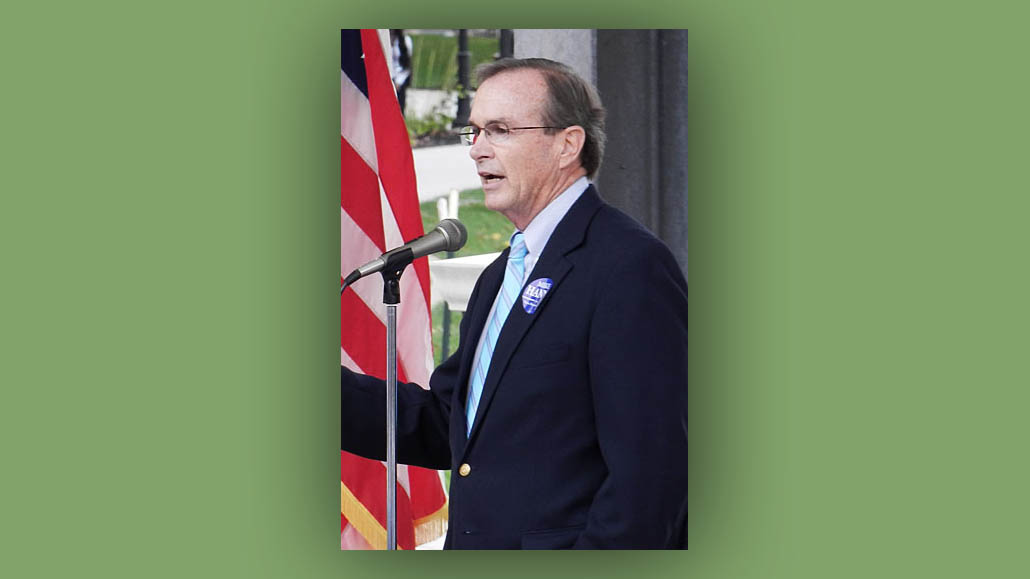 HARRISBURG – State Rep. Mike Hanna, D-Clinton/Centre, Democratic whip and second ranking member in the House Democratic Caucus, announced Monday he won't seek re-election to a 15th term. His announcement comes one day after his son, Mike Hanna Jr., announced he'll seek the 76th district state House seat.
In a release the elder Hanna said the decision was not one that came easily. He is in his 28th year in Harrisburg.
"After considerable deliberation, I have decided that the time has come to spend more time with my family, travel with my wife and enjoy the great outdoors," Hanna said. "This is what is best for my family at this time and it is my hope, upon retirement, to be able to explore other avenues for which I am passionate."
Hanna was elected by his colleagues to serve four terms as Democratic whip. As whip, he assisted party leaders in coordinating the caucus in its responses to critical legislation.
For the past 27 years, Hanna worked with both Republican and Democratic governors. In a release announcing his plans he said he fought for economic development and commonsense solutions to issues affecting the 76th Legislative District and all of Pennsylvania, spending countless hours focusing on sound fiscal policies, government reform efforts, quality educational opportunities for every child and sportsmen issues, to name a few.
Hanna spearheaded and authored policies such as Pennsylvania's Dog Law, food safety, retirement security efforts for hard working Pennsylvanians, legislation marking the Piper J3 Cub as Pennsylvania's official aircraft, recycling incentives, raising the minimum wage efforts, biosolid issues, deer management issues and worked hard to bring hundreds of thousands of dollars back to Clinton and Centre counties to reinvest and boost the local economy.
"My experience as a state representative has been nothing short of humbling," Hanna said. "It has been a great privilege and honor to serve all of my constituents in Harrisburg and a responsibility that I have never once taken lightly. I hope to be remembered as someone who stood up for my morals and beliefs even if it was a tough vote to make."
Hanna is a graduate of Lock Haven High School, Lock Haven University and earned his law degree from the University of Pittsburgh. He has served in the state legislature since 1991. He currently serves on the board of governors for the state's 14-universities State System of Higher Education and is a past member of the board of directors of the Center for Rural Pennsylvania. Previously, Hanna served as chairman of the House Agriculture and Rural Affairs Committee and also served on the House Game and Fisheries Committee. During the 2011-12 session, Hanna was elected to the House leadership team as minority whip and will retire holding the same position.
Hanna will continue serving residents of the 76th Legislative District through Nov. 30.