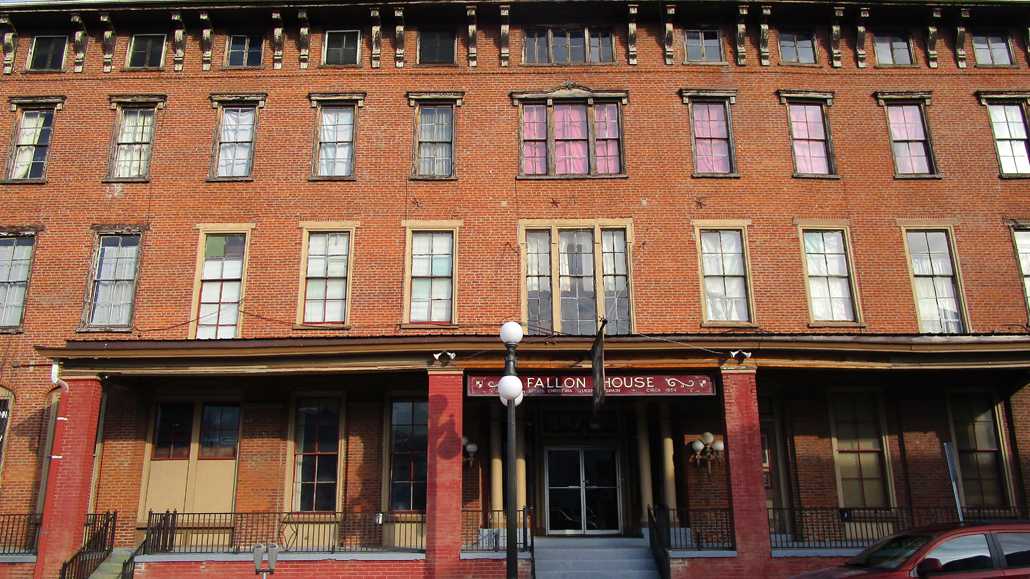 LOCK HAVEN – The city's historic Fallon Hotel is for sale. The once grand city landmark, now shut down and without heat, was posted for sale on Tuesday of this week by current owners Terry and Dolores Mantle of Jersey Shore. Melanie McLane of Jackson Real Estate, the posting realtor, called the once grand hotel "a great opportunity for the right person."
The hotel was built in 1854, a $50,000 project funded by Queen Maria Christina of Spain, financing from proceeds from Spain's sale of Florida to the United States. According to courthouse records, the Mantles purchased the Fallon in 1997 from Charles and Hazel Stevenson for $104,000. Today's asking price is $275,000. The real estate posting says the hotel liquor license is negotiable and the building's old "speakeasy bar," reloScated to the basement during Prohibition, remains intact.
The sale is listed "as is." The building was emptied of its remaining few tenants at Christmas time after the boiler failed. McLane said a recent engineering study determined the building is still structurally sound but the Mantles are at a point in their lives where they do not want to continue their ownership.