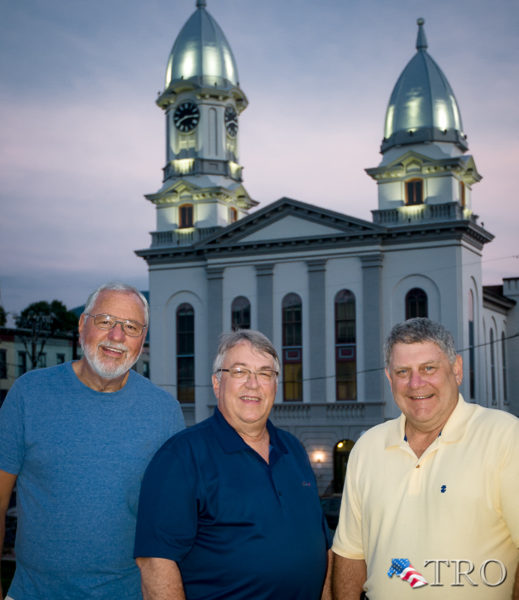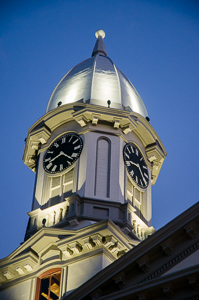 LOCK HAVEN – The renovations of the Clinton County Court House towers has been completed. WB4 Construction of Lock Haven started the project on July 5 and finished work late last week on the $55,280 project that included pressure-cleaning, painting, repairing wood trim and installation of new energy-saving LED lights with a lifespan of 100,000 hours.
On Tuesday evening, the county commissioners, other county employees and officials as well as several county residents were on hand to observe the first views of the new lighting scheme for the towers as the sun set on a pleasant summer evening.
The courthouse towers, the the tallest reaching a height of 125 feet, date to 1867 and are without a doubt the most well-known landmark in the county.
Video Report