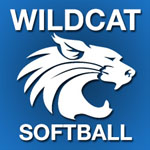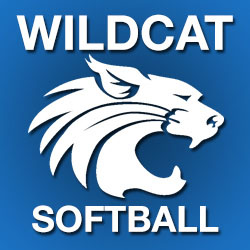 SELINSGROVE – Central Mountain (6-1, 4-0) picked up another win in the Pennsylvania Heartland Athletic Conference tonight dropping Selinsgrove 11-3.
The Lady Seals struck first scoring a lone run in the first inning for an early 1-0 lead. The Lady Wildcats responded quickly, answering back with four runs of their own in the second inning.
Those fist four runs for CM came as a result of a base hit by Skylar Smith, a sac bunt from Morgan Wetzel, three consecutive Selinsgrove errors and a fielder's choice RBI from Josey Dershem.
The Lady 'Cats tacked on an additional runs, one each, in the third and fourth innings with the Lady Seals scoring another run in the fifth inning to set the score at 6-2 in favor of Central Mountain.
The balance of the scoring came in the seventh inning with the Lady Wildcats extending their lead with 5 more runs. In that last inning, Caitlyn Brush reached base on a walk, followed by another base hit from Smith, a triple from Wetzel and base hits from both Madalyn Bechdel and Bailee Renninger.
In all, seven Lady Wildcats had hits against the Seals. Wetzel lead the pack with 2 singles, a triple and 2 stolen bases. Cassidy Brush had a double and a single while Smith and Bechdel each had a pair of base hits. Caitlyn Brush had a double with Renninger pounding out an RBI single. Dershem had a single and 3 RBI performance in the game.
It was Caitlyn Brush going the distance in the circle giving up 7 hits, striking out two Selinsgrove batters for the win.
Next, Central Mountain will host Altoona, Wednesday April 19, 2017.
| | | | | | | | | | | |
| --- | --- | --- | --- | --- | --- | --- | --- | --- | --- | --- |
| April 18, 2017 | 1 | 2 | 3 | 4 | 5 | 6 | 7 | R | H | E |
| CENTRAL MOUNTAIN | 0 | 4 | 1 | 1 | 0 | 0 | 5 | 11 | 12 | 3 |
| SELINSGROVE | 1 | 0 | 0 | 0 | 1 | 0 | 1 | 3 | 7 | 3 |