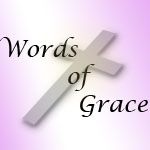 "For all have sinned, and come short of the glory of God" (Romans 3:23).  All of us have failed to live up to God's standard of perfection.  We have not lived our lives for the glory of God.
First Corinthians 10:31 tells us this, that whether we are eating, or drinking, or anything else, we are to "do all to the glory of God." What we do for ourselves is not for the glory of God, and that is sin.
Coming short of God's glory has been described as missing the mark, or the target, that God has set for us.  An arrow is shot from a bow, but it never reaches the target.  It falls short.
There is a story about a man who was visiting a friend of his who lived on a farm.  He noticed that on the side of the barn were a number of targets, and all of them were hit dead center with a bullet.
"How can you hit the target dead center with every shot?" he asked.
"It's easy," answered the farmer.  "I shoot first, and then I draw the target."
We can't do that.  God has already set up the target, and we missed it.  But though "the wages of sin is death, the gift of God is eternal life through Jesus Christ our Lord" (Romans 6:23).