FARWELL- Bucktail High School inducted students into the National Honor Society on January 19.
In order to be inducted as a member of the National Honor Society, students must show the qualities of Leadership, Scholarship, Character, and Service within their daily lives. This year we inducted nine new members.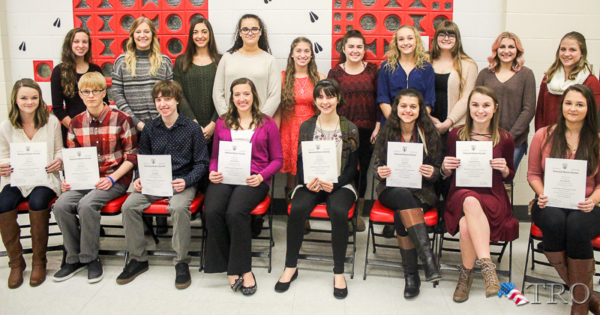 The Bucktail Chapter of the National Honor Society are pictured new members seated in front. Seated from left are: Jodi Green, Elliot Probst, Tyler Riggle, Sarah Rathmell, Sylvia Moore, Zion Resto, Aaliyah McGowan, and Karen Bunsick. Standing from left to right are Hannah Bowes, Emalea Mills, Katelyn Pick, Ebonee Spriggs, Renee Werts, Maria D'Onofrio, Hailey Risley, Alanna Tripp, Anna Cowfer, and Cassie Shook. Missing from the photo is new member Benjamin Probert.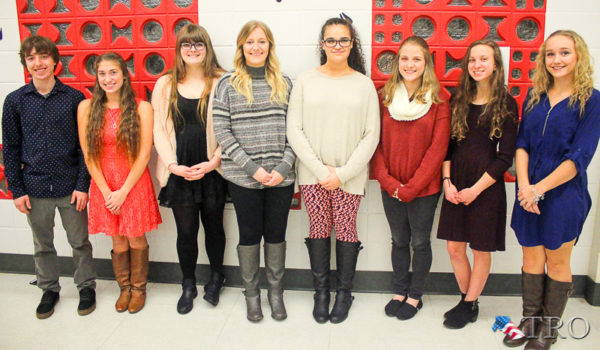 Second photo from left: Tyler Riggle, Renee Werts, Alanna Tripp, Emalea Mills, Ebonee Spriggs, Cassie Shook, Hannah Bowes, and Hailey Risley.