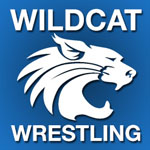 JERSEY SHORE — The 16-2 Central Mountain Wildcats finish up the dual meet portion of their schedule this week, starting tonight at 7 p.m. at Jersey Shore and finishing up at home Thursday with Hollidaysburg.
The Wildcats are coming off a 2-2 showing and a top eight statewide finish at the PIAA team duals completed last Saturday in Hershey.
Central Mountain defeated Jersey Shore 47-16 a year ago, the match in the Bulldog gym. It will be contested in Jersey Shore again this year as the Heartland Conference, with a juggling of its Division I teams, elected to keep the same home-away setup this year as last year.
Tonight's match will also see an opportunity for wrestling fans from both schools to support Hunter Zondory, the former Bulldog wrestler injured last fall during a practice session at Messiah College. The Zondory family is facing considerable financial demands as Hunter navigates through his extensive rehabilitation program.
A donation box will be set up at the concession stand in the gym lobby. Additionally the Bulldog Booster Club will be donating a portion of the 50-50 drawing to the Zondory family.
The record-online will offer live audio stream of the match and will also broadcast audio on WBPZ AM 1230 with John Lipez and Tom Elling offering up the call to bring you all the action. The stream will go live approximately 15 minutes before the match begins. The start time may be delayed depending upon any preceding junior high and/or preliminary matches.


CENTRAL MOUNTAIN 56
JERSEY SHORE 13
285 – Richie Thompson, Central Mountain, pinned Hunter Black Murray, Jersey Shore, 0:51.
106 – Johnny Shreffler, Central Mountain, received a forfeit.
113 – Geo Barzona, Central Mountain, tech fall Jeremy Zydallas, Jersey Shore, 3:12 (19-4).
120 – Dalton Bechdel, Central Mountain, dec. Tyler Willits, Jersey Shore, 6-3.
126 – Seth Andrus, Central Mountain, pinned Zack Kline, Jersey Shore, 2:21.
132 – A.J. Feist, Jersey Shore, major dec. Seth Reese, Central Mountain, 13-5.
138 – Logan Long, Central Mountain, tech fall Ryan Kershner, Jersey Shore, 4:41. (19-3)
145 – Colton Weaver, Central Mountain, tech fall Caleb Leone, Jersey Shore, 2:34 (21-5).
152 – Asher Corl, Central Mountain, received a forfeit.
160 – Tanner Weaver, Central Mountain, pinned Kyle Tomb, Jersey Shore, 5:34.
170 – Hinter O'Connor, Jersey Shore, pinned Brandon Miller, Central Mountain, 3:20.
182 – Caleb Turner, Central Mountain,major dec. David Tomb, Jersey Shore, 10-2.
195 – Tanner Riggle, Central Mountain, major dec. Logan Huling, Jersey Shore, 15-7.
220 – Max Mason, Jersey Shore, dec. Mahlik Houtz, Central Mountain, 7-4.