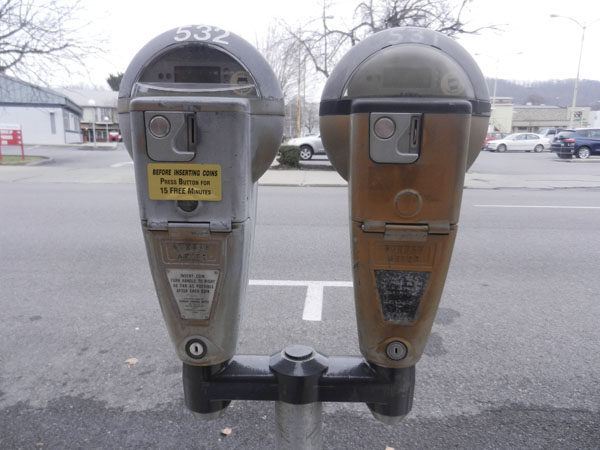 LOCK HAVEN — Downtown shoppers can look for a significant hike in parking meter fees early next year if City Council approves a proposed new rate structure.
Assistant city manager Greg Wilson presented a list of proposals to council at its Monday night meeting, designed he said "to provide a variety of improvements to the parking program" in the city's downtown commercial district.
Recommendations presented to council for approval include a jump to 50 cents an hour for all on –street meters. That would mean E. Main St. meters would go up from the current 25 cents an hour, metered side streets going up from 10 cents an hour. All street meters would have a 2 hour 15 minute maximum (including 15 free minutes). Off-street meters would see the same fee structure with a maximum 8 hours 15 minutes.
Enforcement hours would be from 9 a.m. to 5 p.m. Monday through Friday, except for federal and city holidays.
Wilson said benefits would include greater ability of short-term parkers to find on-street parking that suits their needs; greater ability of long-term parkers to find less expensive parking in the off-street lots with maximum parking limits that suit the needs of downtown employees. He said the proposed uniform pricing will eliminate confusion.
There was little or no comment from council members as Wilson noted they had been involved in offering suggestions in recent months. He said the proposal represented "a little bit of what everybody was saying."
Wilson said the next step will be for council to enact an ordinance incorporating the changes; that could come later this month with the expectation the new arrangement will be implemented sometime in the first quarter of 2017.