Central Mountain Outpaces Jersey Shore 4-1
This slideshow requires JavaScript.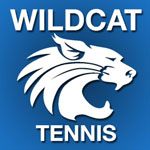 BALD EAGLE TOWNSHIP – The Lady Wildcats move to 12-0 on the season with a 4-1 effort over rival Jersey Shore (8-5) to maintain a perfect record for the 2016 season.
In singles action, Jolee McCluskey got past Shore's Sierra Winner in straight sets, 6-1, 6-2 in the battle of No. 1s. At No. 2, Quinn McCluskey, defeated Lady Bulldog, Sophie Hayes, 7-5, 6-2. Then CM's Katherine Strouse fell to Jersey Shore's Andrea Sanford in a hard-fought battle 7-5 7-6 at No. 3.
In doubles action, the Lady 'Cats took control with No. 1 doubles Kendall MC Cluskey and Keli Kwiatek took down Shore's Cassidy Rell and Emma Frazier 6-3, 6-0. Then at No. 2 doubles, CM's Becky Piergallini and Cierra Merrill defeated Breana Thompson and Liz Osbourn 6-4, 6-4.
Next, the Lady Wildcats will travel to Shikellamy for a PHAC contest on Wednesday, Sept. 28, 2016.
Central Mountain 4 Jersey Shore 1
1 Jolee McCluskey CM def Sierra Winner 6-2 6-2.
2 Quinn McCluskey CM def Sophie Hayes 7-5 6-2.
3 Andrea Sanford JS def Katherine Strouse 7-5 7-6.
1D Kendall MC Cluskey/Keli Kwiatek CM def Cassidy Rell/Emma Frazier 6-3 6-0.
2D Becky Piergallini/Cierra Merrill CM def Breana Thompson/Liz Osbourn 6-4 6-4.