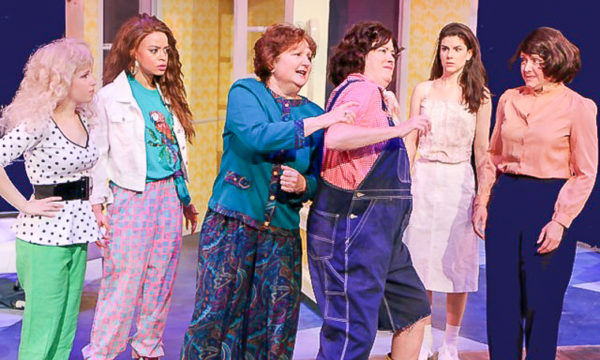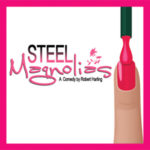 MILL HALL – The Board of Directors and Artistic Director, David E. Leidholdt, are pleased to announce Millbrook's next production, Steel Magnolias by Robert Harling on the Ryan Main Stage opening Friday, June 24.
"If you can't find anything good to say about anybody, come sit by me." These words of wisdom sum up Robert Harling's 1987 off-Broadway sensation and subsequent smash film Steel Magnolias. Set in a beauty parlor in Chinquapin, Louisiana, Steel Magnolias illustrates how the lives of six distinctly different women interweave via the small town gossip that shadows the unending cycle of birth, marriage and death. "I'm not crazy, I've just been in a bad mood for forty years!" Filled with hilarious Southern repartee and humorously revealing verbal collisions, the play draws on the town's underlying strength—and love—which gives the play, and its characters, the special quality to make them truly touching, funny and fabulously amiable company in good times and in bad.
Steel Magnolias is directed by Morgan Sills, returning to the Playhouse for a second season after directing last years sold out run of Dial 'M' for Murder. Mr. Sills is one of the producers of Shear Madness at New World Stages in NYC (Driemeyer-Sills Productions) and Executive Producer of Judson Theatre Company in Pinehurst, NC.
Featuring: Kelsea Baker as Shelby Eatenton-Latcherie, Joan Crooks as Clairee Belcher, Kelly Hackett as M'Lynn Eatenton, Sophie Hirsch as Truvy Jones, Marianne Matthews as Ouiser Boudreaux, and Amanda Moreau as Annelle Dupuy-Desoto. Creative team includes: Set Design by Joshua E. Gallagher, Costume Design by Childe Pendergast, Lighting Design by Ethan Vail, Props Design by Timmy Gage, and Sound Design by Alex Wolf.
Don't miss this celebration of Southern families and friendship at Millbrook Playhouse. Steel Magnolias runs June 24 through July 2. Evening performances at 7:30, matinees Sunday, June 26 and Wednesday, June 29 at 2:00. Premium seating tickets are $25 for adults, $15 for students and $10 for children. Budget seating tickets are $20 for adults, $12 for students, $8 for children. Group rates are available. "Girls Night Out" ticket special for Sunday June 26 at 2:00 and Wednesday, June 29 at 7:30, special includes four adult tickets for the price of three, a savings of $25 (men are welcome). You can purchase tickets by calling 570-748-8083, online at www.millbrookplayhouse.org, or by coming to the box office any day of the week. Box office hours, Monday and Tuesday – 9 to 5, Wednesday through Sunday – 9 to 9.