WILLIAMSPORT – The West Branch Valley Chapter of the Pennsylvania Sports Hall of Fame will be inducting its newest members on Sunday, November 9 at 6 p.m. at the Genetti Hotel & Suites, 200 W. 4th St, Williamsport, PA 17701.
The 2014 Inductees include:
Fred Powell – Wrestling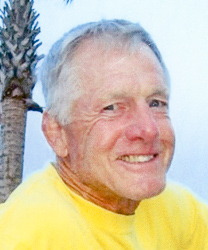 Fred captured a Virginia State Championship while wrestling at Granby High School. He wrestled at Lock Haven University where he was a 4-time PSAC Champion (1961-1964), a Wilkes Tournament Champion (1962), a NAIA National Champion and outstanding wrestler (1964) while placing 2nd in 1962 and 1963. ln 1964 he was a NCAA National Champion at 123 lbs.
Upon graduation, he became Assistant Wrestling Coach at West Point Military Academy from 1964 – 1966 at which time he also wrestled and became an All» Army champ for 2 years and an Inter-Service Champ in 1965. In 1966, he placed 5th in the Free Style World Championships. He was the head coach at Slippery Rock from 1967 -1991 where he produced 11
NCAA Division 1 All-Americans and 12 Division ll All-Americans, one of whom was a World Free Style Champion and a Bronze Medalist in the 1976 Olympics.
Carl A. Poff – Coach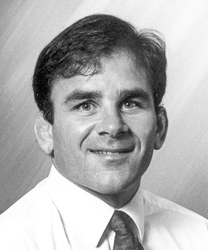 Carl was the head wrestling coach at Lock Haven University for 12 seasons, starting in 1990, after serving as an assistant coach at Bloomsburg University from 1982 – 1990. At Lock Haven University, his teams compiled a record of 167 – 62 – 3 (.726) in dual meets. His coaching yielded 80 National Qualifiers, 14 All-Americans, 2 Individual National Champions, and 20 Eastern Wrestling League (EWL) Champions.
His teams won 4 PSAC Championships and in 2000 – 2001, his 21 – 2 dual meet record set the norm for most wins in a season. He was named PSAC Coach of the Year 6 times and on 2 occasions was the EWL Coach of the Year. He retired after the 2002 season but continues as faculty member of the Sports Studies Department at LHU.
Alan C. Feerrar – Track/Football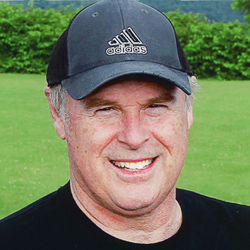 Alan was the first Lock Haven University athlete to place (6″`) in national track and field competition, which earned him All-American Honors. Alan won the javelin (1968 and 1969) at the PSAC State Championships and he broke the LHU field record with a throw of 216′.
As a junior at Jersey Shore he broke the javelin record throwing 173′ then extended the record to 187′ as a senior and placed Sm at states (only 2nd JS athlete to place at states). ln football, he set records for the most touchdown passes in a season (11), most touchdown passes in a game (3), most passing yards in a game (240 yds.), most passing yards in a season (1184). He also broke the season punting average (40.6 yds.) which still stands today. He coached football for 12
yrs. and track and field for 9 yrs. at JS.
Max Shnyder – Coaching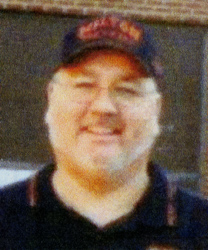 Max graduated from Montgomery H.S. and was named in Whos Who National Football All-American. He was a heavyweight District IV Champ in 1974. He played 3 sports (football, wrestling, baseball) at Midland Lutheran College in Nebraska where he was a 2-time wrestling national qualifier. Max enjoyed an enviable coaching career in baseball, softball, football and wrestling. He was head football coach at Mifflinburg, Montgomery and Milton High Schools. Max coached the District IV All-Star game held in South Williamsport and he coached Little League Girls Softball to two state titles (1988 & 2001). He was a PIAA Wrestling Official from 1991 to 2005 and on eight occasions he was honored as PIAA District IV Official of the Year.
Dan Wright – Coaching – Wrestling/Football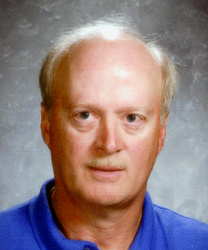 Dan wrestled at Lycoming College (1970- 74) becoming a MAC Runner-Up and a Division Ill National Qualifier. At Montoursville H.S., he was assistant wrestling coach (17 years) and head coach (13 years) winning Montoursville's first ever Sectional Championship and West Branch Championship (1983). They went on to win the District 4 Team Championship and he was named District 4 Coach of the Year. He currently holds the Montoursville record for most coaching victories in Wrestling. Dan was also a PIAA wrestling official for 26 years.
Dan coached football (36-years) sewing as First Assistant, Offensive Coordinator, and Defensive Coordinator as they posted 308 wins, 3 undefeated seasons, 16 conference titles, 7 District 4 titles, and became a state finalist (1989). Dan coached 40 years at Montoursville and helped guide them to over 500 victories in wrestling, football, and girls basketball.
Royce Eyer – Wrestling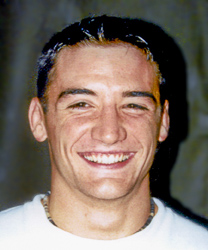 As a graduate of Hughesville H.S. in 1997, Royce compiled a record of 104 – 21 as a high school wrestler. While there, he was a 3-time PIAA AA State Qualifier. He continued his wrestling career at Lycoming College where he established the schools single-season record for wins (46 in 2001) and he is that school' all-time wins (127) and pins (51) leader.
In 2001, he was the NCAA Division III National Champion at 157 lbs. He was a 2-time MAC Champion (149 lbs. in 2000 and 157 lbs. in 2001) at which time he was named Lycoming College's Outstanding Male Athlete and in 2010 was inducted into the Lycoming College Athletics' Hall of Fame.
Gary Chrisman – Media Representative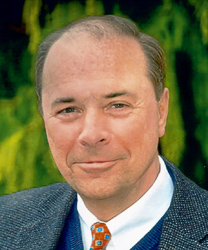 Gary graduated from Williamsport H.S. and Miami University where he received a scholarship from the Florida Sportscasters' Association for his work as the play-by-play announcer for the Hurricanes' football and basketball programs. He has been broadcasting sports in the area (42 years), the Little League World Series (1974 to present). He and Ken Sawyer are the radio voices of Williamsport Millionaire Sports and was featured on the syndicated W Series PM Magazine as a reporter and co-host (1984 -1987),. He started his own Cable Sports TV (1987) and has just completed his 28th season of televising the local football and basketball game of the week. He received an Emmy for his telecast of the Little League Challenger Division Exhibition Games.
Charlie Heller – Wrestling
Charlie wrestled for Milton High School (1975-77) winning 2 PIAA State Championships, 3 Northeast Regional Championships, 3 district IV titles and 3 sectional titles. He wrestled in the Dapper Dan Classic USA opponent to a draw and was awarded numerous Outstanding Wrestler Awards during his high school career. He was Milton's first state champion and fashioned a high school record of 89-3. Charlie graduated from Clarion University in 1982 where he was a 3 time NCAA Division IAII-American, placing 4'h, 3'°, and 2″. He was a two time PSAC Champion earning the EWL Wrestler of the Year honors twice and accumulated a 88-15-2 collegiate record. He was selected to 4 sports hall of fames including the District IV Wrestling Coaches, the Clarion University, the EWL, and the PIAA Wrestling Coaches Association Hall of Fame.
Lester Loner – 2014 Volunteer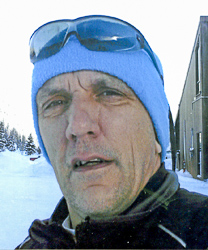 Volunteer for Special Olympics since 1989 as training Coordinator, coaches 10 sports, was county manager, back doing training, attended seven world games, one national game.
Lester coaches Little League Baseball at Maynard and Newberry since 1974. Manager of the 2012 Newberry Little League District 12 Champoionship major boys baseball team. A board member of Lycomign County Special Olympics since 1989. A board member of Newberry Little League since 1979. Lester has been honored by local organizations and Special Olympics. North America Coach of the year in 2007.
Tickets for the event are $25 and can be purchased from Barry Rake at (570) 327-1006 or bkr@kabainc.biz