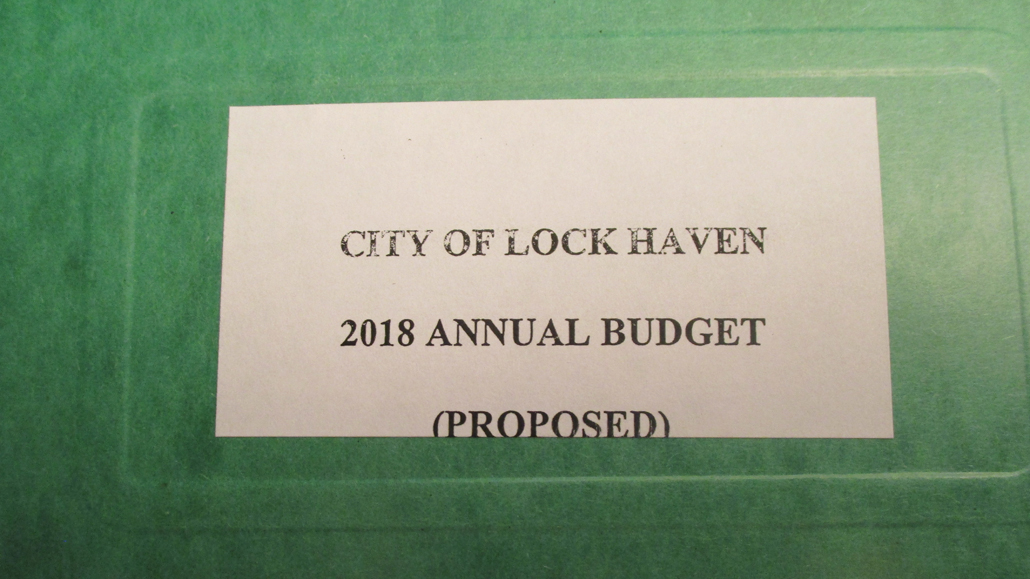 LOCK HAVEN—For the third year in a row, Lock Haven real estate taxes should remain unchanged in 2018.
City Manager Rich Marcinkevage Monday night presented council with a recommended budget for the new year. It amounts to $11.095 million, compared to the 2017 approved document amounting to $11.16 million. If approved by council, 2018 will be the third year in a row without a tax hike in the city.
A public hearing on the budget proposal will be part of next Monday's council meeting, at which time a first budget reading will occur. Dec. 18 is the date for final adoption.
Marcinkevage said the city had an engineer look at the fire-damaged Heilig-Meyers building at 37-41 Bellefonte Avenue. His report will be shared with city legal staff, Marcinkevage said, which will then issue an order to building owner Dave Mayes to repair or demolish the structure. Earlier this year Mayes had been given an August deadline to submit repair plans to the city.
The December 2016 fire has left the adjacent Willards Alley closed to public use and still littered with fire debris. A cause for the blaze has never been determined.