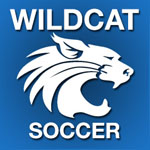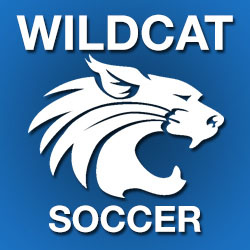 WINGATE – After a three game span of being unable to score even a single goal, the Lady Wildcat soccer team regained their offensive mojo, scoring 10 goals in their 2 games at the Bald Area tournament on Saturday.
Central Mountain opened up against Moshannon Valley and it took little time for the Lady 'Cats to put the ball into the net.
Sadie Macaleb and Avery Baker had two goals each with laurel Strouse, Madison Courter and Hunter Barger all contributing one goal each. Tara Reese, Sloane Dressler Porche Woods and Baker all had assists against Mo Valley.
The Lady Wildcats also dominated in shots on goals, 18-1 and edged Moshannon Valley 5-4 in corner kicks. With the offense churning out scores at the other end of the field, CM keeper, Alyssa Dickey only had one save in the game.
The win in the first game set up a match with the host Lady Eagles in game 2. The Lady Wildcat offense picked up right where it left off in the early game.
McCaleb, Dressler and Barger each scored a goal against BEA for the 3-0 win. Dressler had two assists and Macy Akeley picked up a third assist.
BEA put up a better fight edging CM in shots on goal 9-7 while Central Mountain had a 4-0 advantage in corner kicks.
Dickey had a much busier outing against BEA with nine stops instant of the net to preserve the shutout victory.
"What a tremendous weekend for us," said CM head coach, Cole Black, "After a 3-game goal drought, it was great to score 10 today."
"Our goal for this week was to get done deferent names on the stat sheet and we definitely achieved that," explained Black, "It was a hot day but the girls took it all in stride."
The Lady Wildcats move to 3-6 on the season with the wins and will next see action when they host Williamsport on Monday, Sept. 25, 2017.
| | | | |
| --- | --- | --- | --- |
| Sept. 23, 2017 | 1 | 2 | TOTAL |
| MOSHANNON VALLEY | 0 | 0 | 0 |
| CENTRAL MOUNTAIN | 4 | 3 | 7 |
Goals: Laurel Strouse (13′ assist by Tara Reese), Madison Courter (20′), Avery Baker (30′ assist by Sloane Tressler), Sadie McCaleb (36′), Sadie McCaleb (57′), Hunter Barger (64′ assist by Avery Baker), Avery Baker (70′ assist by Porsche Woods)
| | | | |
| --- | --- | --- | --- |
| Sept. 23, 2017 | 1 | 2 | TOTAL |
| CENTRAL MOUNTAIN | 2 | 1 | 3 |
| BALDEAGLE AREA | 0 | 0 | 0 |
Goals: Sadie McCaleb (20′ assist by Sloane Tressler), Sloane Tressler ( 38′ assist by Macy Akeley), Hunter Barger (79′ assist by Sloane Tressler)