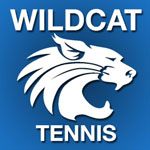 BALD EAGLE TOWNSHIP – The Lady Wildcat tennis team has set the tone early in their season and Heartland Conference opener by shutting out rival Selinsgrove 5-0.
Leading the way for the Lady 'Cats at No. 1 singles was Jolee McCluskey dominating the Seals' Daisy Ettinger, 6-3, 6-1.
At No. 2 singles, CM's Kendal McCluskey outpaced Selinsgrove's Paige Smith, 7-5, 6-4.
Katherine Strouse finished out the Central Mountain effort in singles action defeating Lady Seal, Ashlyn Peachy 6-2 6-0.
In No. 1 doubles play, Natalie Brown and Zoe Horton picked up 6-3, 7-6 scores over Meredith Lemons and Brooke Longacre of Selinsgrove.
CM's Carolina Carpenetti and Olivia Anastos closed out the sweep, defeating the Seal duo of Leah Bodinger and Kiana Brubaker, 6-2, 6-4.
The Lady Wildcats will next see action when they host their next PHAC opponent on Wednesday, Aug. 23 against Lewisburg.
CENTRAL MOUNTAIN 5 SELINSGROVE 0
1 Jolee McCluskey CM def Daisy Ettinger 6-3 6-1
2 Kendall McCluskey CM def Paige Smith 7-5 6-4
3 Katherine Strouse CM def Ashlyn Peachy 6-2 6-0
1D Natalie Brown/Zoe Horton CM def Meredith Lemons/Brooke Longacre 6-3 7-6
2D Carolina Carpenetti/ Olivia Anastos CM def Leah Bodinger/Kiana Brubaker 6-2 6-4