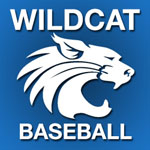 MONTOURSVILLE—Back in late March Central Mountain pitcher AJ Smith struggled mightily but he is struggling no more.
The big Wildcat junior pitched his second outstanding game in a row on Tuesday, a complete-game two-hitter, whitewashing home-standing Montoursville by a 7-0 score. The win came just after a 3-2 nail-biting Monday loss to Mifflin County and picked up the Wildcats, now 10-6.
Smith tossed seven innings of shutout ball, striking out four and walking one, throwing 91 pitches. His performance followed four scoreless innings of 3-hit ball in relief in a Wildcat win over Altoona last Thursday.
Scoreless after one, Central Mountain took the lead for good over Montour on a double from Troy Gardner in the second inning. Another run was added in the third when Brandon Miller drew a walk and came around and scored on Austyn Carson's single to center. Two more came across in the fifth, one on an Asher Corl single, another on a Carson sacrifice fly to right.
The 'Cats plated another run in the sixth, Mahlik Houtz singling and ultimately scoring on an outfield error, 5-0 the Wildcats at that point; another run was added when Landon Breon, who had worked, scored on a sacrifice fly from Brady Eck. A final run came when Houtz doubled to drive in Carson who had gotten on base on an error.
Central Mountain spread around seven hits, led by Houtz with two and one each from Trevor Hanna, Corl, Carson, Breon and Gardner. The Wildcat infield trio of Carson, Hanna and Breon turned two more double-plays in the game.
The Wildcats have one more game this week, home Thursday with Shikellamy (4-4; 6-9).
| | | | | | | | | | | |
| --- | --- | --- | --- | --- | --- | --- | --- | --- | --- | --- |
| May 9, 2017 | 1 | 2 | 3 | 4 | 5 | 6 | 7 | R | H | E |
| CENTRAL MOUNTAIN | 0 | 1 | 1 | 0 | 2 | 2 | 1 | 7 | 7 | 1 |
| HOME TEAM | 0 | 0 | 0 | 0 | 0 | 0 | 0 | 0 | 2 | 2 |