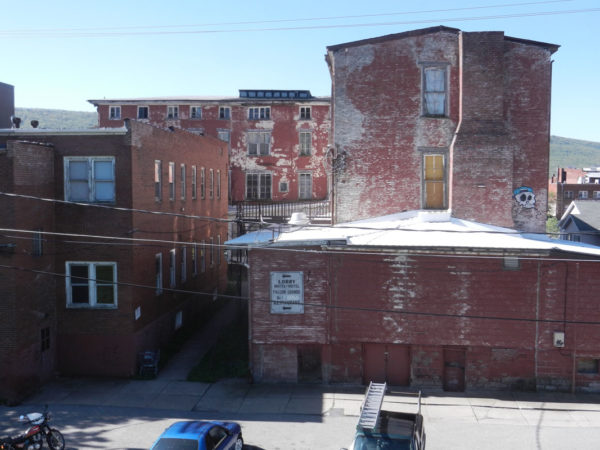 LOCK HAVEN — City businessman Steve Poorman has gone into Clinton County Court, seeking the court to force the City of Lock Haven to enforce its ordinances on a variety of topics, from parking tickets to noise levels in the downtown.
Poorman went into court last week through a "writ of mandamus," asking the court to direct the city to take a variety of actions relative to nine different areas of concern on his part.
Judge Michael Salisbury is handling the case. He has turned down Poorman's request for a hearing, writing in his order of May 7 that Poorman failed to comply with state court rules of procedure. But Salisbury said Poorman has the opportunity to file an amended request. The court set a pre-trial conference for June 27.
Poorman posted a litany of grievances against city council, city manager Richard Marcinkevage, the city codes office and city police department. He wants the court to tell the city to:
1) Use mailing, element-protected envelopes for parking tickets or tie tickets to wiper blades or mirrors.
2) Institute a certified mail notification if any vehicle fine amount is greater than $5 and "cease booting vehicles" for reasons pertaining to parking tickets.
3) Erect street signs where required (Poorman claims he has been trying for an extended period for a street sign at E. Main and Hanna Streets).
4) Enforce the city weed ordinance.
5) Issue citations for abandoned vehicles.
6) Enforce health and code regulations relative to the Fallon Hotel on E. Water Street and order a second engineering study regarding its safety (Poorman calls the building "clearly unsafe, unsanitary, out of compliance with many health and safety provisions, unsecured and infested."
7) Produce a more understandable accounting format.
8) Enforce state sound levels and vehicular noise limits.
9) Enforce speed limits, especially those areas with high pedestrian traffic.
City manager Marcinkevage, contacted on Tuesday, said City Hall had not yet seen the filing and he could not comment at this point; he did say that city solicitor Justin Houser had received the writ action.