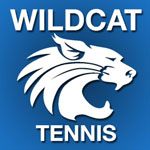 BALD EAGLE TOWNSHIP – Central Mountain (7-4) racked up another win on the tennis courts, this time upending Milton, 4-1.
The Wildcats swept the singles matches with Matt Schubach defeating Milton's Andy McNeal, 7-6, 6-1 at No.1. Then at No. 2 it was Wildcat Raahi Chapla taking down Black Panther, Kyle Wagner, 6-1, 6-2, followed by CM's Matt Marasco taking care of Milton's, Eric Counsil, 7-6, 6-3 at No. 3.
In doubles action the Wildcats split with Milton with Central Mountain's No. 1 tandem, Micah Brinker and Thomas Cygan took down the Black Panther's Aiden Yoder and Cole Geiger in straight sets, 6-1, 6-2. At No. 2, Milton's Cody Greenaway and Brent Artley edged Yash Adroja and Morgan Talbot, 6-4, 6-4.
Next up for the Wildcats is a road trip to Jersey Shore on Monday, April 24, 2017.
CENTRAL MOUNTAIN 4 MILTON 1
1 Matt Schubach CM def Andy McNeal 7-6 6-1
2 Raahi Chapla CM def Kyle Wagner 6-1 6-2
3 Matt Marasco CM def Eric Counsil 7-6 6-3
1D Micah Brinker/Thomas Cygan CM def Aiden Yoder/Cole Geiger 6-1 6-2
2D Cody Greenaway/Brent Artley M def Yash Adroja/Morgan Talbot 6-4 6-4