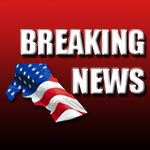 LOCK HAVEN — A Renovo woman had her sentence handed down Monday in Clinton County Court in the theft of funds from the Clinton County SPCA.
Kelly Ann Casper of 152 Pennsylvania Avenue, Renovo, was ordered to make better than $30,000 in restitution and be on probation for five years, the terms imposed by visiting Centre County Senior Judge David Grine. The office of Clinton County District Attorney David Strouse had been seeking a minimum of three months in jail.
Casper previously had entered a guilty plea to charges relating to the disappearance of more than $30,000 from the SPCA. She was a former SPCA employee. Woodward Township police had charged her with theft and related offenses, alleging she misappropriated money and used the animal shelter's credit cards for her own use. She was free on $2,500 bail after turning herself after her arrest last summer. Police said the thefts occurred between 2011 and 2016.