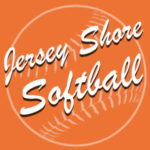 LOYALSOCK TOWNSHIP – The Jersey Shore Area LL 8-10 Softball All-Stars ran out of daylight but not out of runs in edging Newberry 14-13 in an action packed game that was called for darkness before plays was completed.
Heading into the top of the sixth inning, Shore, the visiting team, had a run run lead 14-13. Then using 2 hits, 8 walks and a hit batsman, JSALL amassed 16 more runs before the officials called the game as the sun set. By rule, when a game is called for darkness, the score reverts back to last complete inning which reflects the 14-13 final. If there had been the opportunity, Newberry would have had the bottom of the inning to see if they could match Jersey Shore's effort.
Katelyn Stover went the distance in the circle striking out 7 and giving up 8 walks.
Jersey Shore took great advantage of 12 walks given up by Newberry and somber very opportunistic base running to win the game. Offensively, Abigail Haight had a triple, Taylor Wahlers and Stover each hit a double while Elizabeth Weller had a base hit. Katelyn Bowman had a double and Macey Wagner a single in the unsecured sixth inning.
Next up for Jersey Shore is a trip to Montgomery, Thursday, July 7 to face Muncy who advanced in the consolation round by defeating Clinton 12-8.
| | | | | | | | | | |
| --- | --- | --- | --- | --- | --- | --- | --- | --- | --- |
| July 5, 2016 | 1 | 2 | 3 | 4 | 5 | 6 | R | H | E |
| JERSEY SHORE AREA | 0 | 5 | 5 | 4 | 0 | – | 14 | 4 | |
| NEWBERRY | 2 | 2 | 0 | 3 | 6 | – | 13 | 6 | |