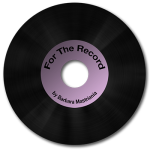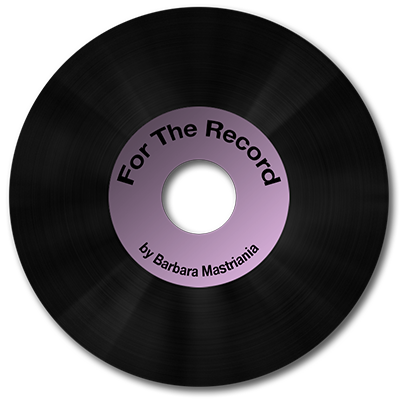 Rumor has it …
Rumor has it, not a clue if it's true, but rumors have been circulating that the apartments in the 13th – 16th streets area of Renovo have been sold. But a source in the know tells us this is not so. The properties have not been sold yet. The source however, one of the three top county honchos, said there is considerable interest in the properties from at least three parties.
Zumba at the senior center …
A small group of people have been enjoying an hour of fun and Zumba dance exercise at the Renovo Senior Center on recent Wednesday afternoons. Erin Bisman, senior center director,  has been leading the class and she is in tune with participants pace.  The Zumba class if free and open to both men and women.  Currently the participants are all female, but as with women of any age, men are always welcome (almost always anyway).
Tornado in my home town …
A Tornado  touched down in Gap in Lancaster County last Thursday and severe storms blew through  my old stomping grounds – Intercourse, White Horse, Blue Ball and other small rural communities causing havoc. I grew up in Gap and went to high school for my freshman and sophomore years at Salisbury High School in White Horse and my junior and senior years at Pequea Valley High School in Intercourse.  I even recognized some of the names of people in the weather news including the White Horse Fire Chief, Randy Gossert. I went to school with John and Ralph Gossert, cousins who lived in White Horse at the time.
Herb Nesman …
Herbert Nesman was in the Hello to block of the area daily newspaper. Now I don't know Herb personally – or even whether Mr. Nesman goes by 'Herb'. I just remember Herb Nesman as one of my favorite characters on the vintage television show WKRP. I would also enjoy seeing reruns of the show, which was one of the funniest sit-coms of ever in my book. I'm thinking though that the Lock Haven Herb Nesman and of WKRP in Cincinnati is not one and the same.
WANTED: Renovo's finest …
This is not the time to deny your birthdays.  It's a time for Renovo's finest who were here in the best of times to come forward. Actually, the Renovo Borough Sesquicentennial Committee is looking for some of the oldest residents of the Renovo Borough.  The Committee would like to honor these residents at its Sesquicentennial Celebration.
If you or someone you know is 85 or older and lives  within the borough please submit their name and birth date to the Renovo Borough, 128 5th Street, Renovo by mail, in person or by email to RenovoBoro11@hotmail.com.
A party for Linda …
Rumor has it, and I swear I don't have a clue if it's true, but Rumor has it that some celebrants during the borough's anniversary gig will be helping Linda Probert celebrate her birthday with a parade, music and lots of festivities on May 15.
Save the date …
The Renovo Area Community Choir will hold its annual Spring concert on Sunday, May 1 at 3 p.m. at St. Joseph's Catholic Church. This concert is for Renovo's 150th Anniversary.
Mark your calendar …
The annual Renovo Rotary Craft Show is slated for Saturday, March 19 at the Renovo Fire Hall, 230 Eleventh Street from 10 a.m. until 2 p.m. Some 30 vendors are expected and refreshments will be available. For information about the show call 570-923-1923.
Cruise for Cure registration …
Rich Wykoff tells us the web site is up for registration for the 6th Annual ATV Cruise for a Cure on June 11. The cruise starts at 9 a.m. at the Heritage Park in Renovo. The Bucktail Medical Center Relay For Life Team and the Central Mountains ATV Association team up to host the approximate 50-mile
ATV ride. The cruise benefits the American Cancer Society and increases in popularity each year so early registration is a good idea. For more information call 570-531-6127.
Bucktail Medical Center is in danger of closing because of the Pennsylvania Budget Impasse. Please show your support by contacting our legislators.
Governor Wolf 717-787-2500
PA Senator Jake Corman 814-355-0477
PA Senator Eugene Yaw 717-787-3280
PA State Senator Joe Scarnati 570-724-5231
PA Representative Kerry Benninghoff 814-355-1300
PA State Representative Garth Everett 570-546-2084
PA State Representative Mike Hanna 570-748-5480
US Senator Robert Casey 202-224-6324
US Senator Patrick Toomey 202-224-4254
US Representative Glenn Thompson 202-225-5121