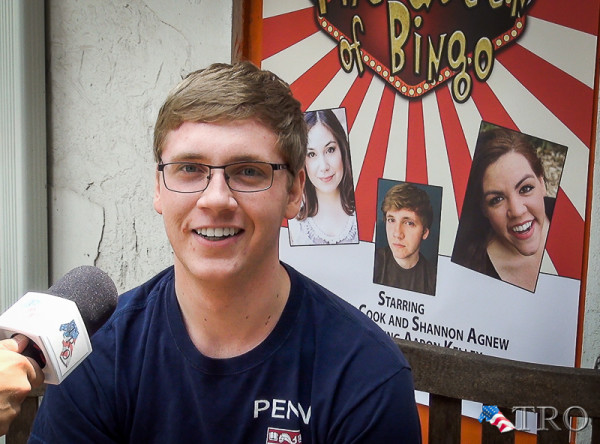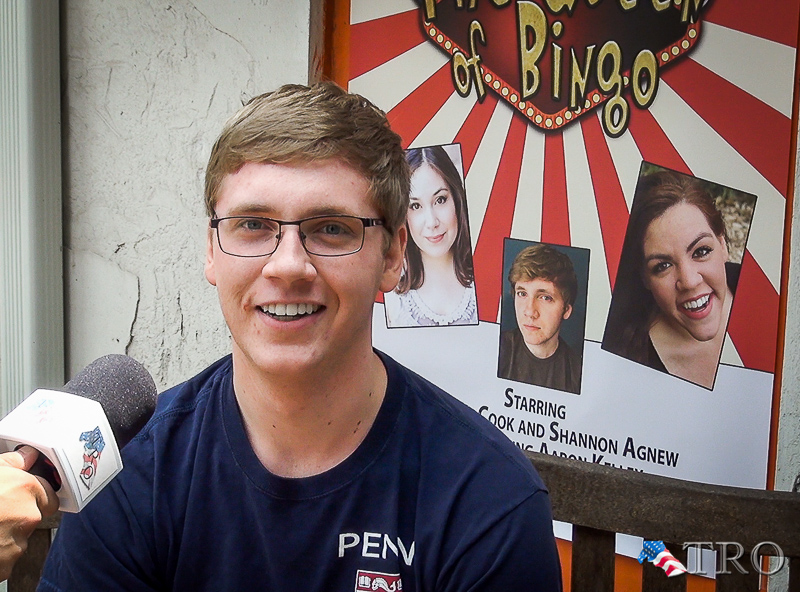 RENOVO – Aaron Kelley, Renovo native and recent Bucktail Area High School graduate is back in town and has been quite the busy bee since starting his freshman year of college, at the University of Pennsylvania.
Kelley, has been performing in the theatrical arts since middle school with the help and guidance of Martina Rodgers, the director for theater performances at Bucktail. Kelley explained, "I have known Martina since kindergarden and she has always had me in plays since I was a young boy."
Kelley said, "Snoopy The Musical was my favorite play I have ever done." He continued, "I have always helped out with performances and have been in plays at both Bucktail and Central Mountain high school."
The Millbrook Playhouse first offering this summer was "The Queen of Bingo." Aaron said, "It was actually a strange situation how I ended up being able to be in The Queen of Bingo this year." Kelley said, "I missed multiple auditions because I was stuck in Philadelphia studying." He continued, "Somehow through a series of events I ended up being able to catch an open audition and I guess they must have liked my stuff because I got the role."
Kelley said, "As far as my experience with Millbrook has gone, I feel blessed to even have had the opportunity to act there. it was definitely a lot of fun for being my first performance there and I plan on coming back next year." Kelley said, "I tend to lean more towards leading roles so I definitely want to do more of them in the future. I'm going to try and get to more regular auditions as time permits."
While Aaron's acting is certainly developing into a strong, well rounded talent, Aaron explained, "my dreams are in politics. I'm studying political science with a concentration in international relations so I really want to strive for a career in that field. If the opportunity ever arose where I had the chance to go and perform professionally I certainly wouldn't count it out but that won't stop me from doing it as a hobby or on the amatuer level." Kelly added, "Every year for the rest of my life I want to act in plays. Until the day I die I want to be able to say that I am an actor."
The Queen of Bingo is not the only performance Aaron will be acting in this summer. Kelley stated, "I just completed my first year of university and it was really awesome. I absolutely love the city of Philadelphia but my heart lies in a small town. I will be in a few other shows this summer too. I will be in 'Dial M for Murder' as a supporting character but will also will be in the children's show, 'The True Story of the Three Little Pigs' playing the Big Bad Wolf."
With one play down and an entire summer ahead of him, Aaron hopes to feel rejuvenated being back in a small town once again.
For more on Aaron, please heck out our earlier Video Report from the cast interviews for "The Queen of Bingo."