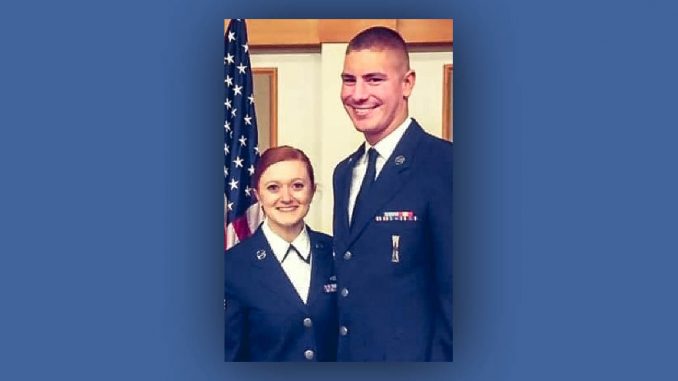 FARWELL – Bucktail Middle/Senior High School will host the annual Veterans Day Assembly Program on Friday November 10, 2017 in the Dale Florey high school gymnasium. The assembly will begin at 9:30 am. The theme of the assembly this year is "Unity, A Nation United." There will be singing, video presentations, and speeches to honor our veterans. Be ready to recognize a loved one who has served our country honorably.
As a special treat, Courtney Gardner Billings, BHS alumni will return to the stage as a veteran to entertain with a special musical selection. Courtney served four years in the Air Force, stationed in Montana from 2013 to 2017. She worked as a fitness instructor, a missile chef, and an accountant for the base dining facility. Her husband, Aaron has been serving in the Air Force for the last 5 years and is currently in New Mexico for training to be a Crew Chief on The F-16 Aircraft. In December Courtney, her husband and their son are being stationed at Shaw, AFB, South Carolina.
Please join us as we remember all those who have fought and served to protect and defend our country and will continue to preserve the American way of life.