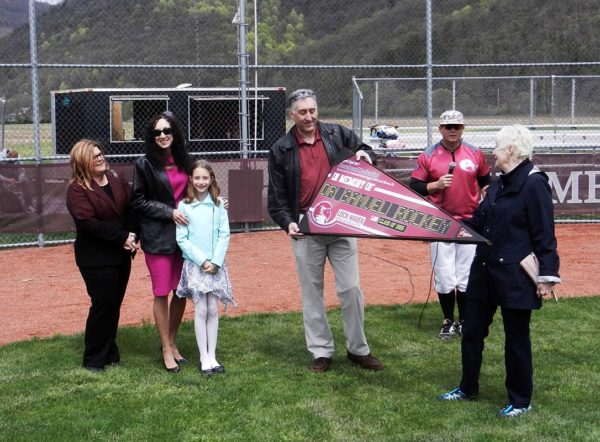 WOODWARD TOWNSHIP — Family and friends gathered at Saturday's Lock Haven University baseball doubleheader to honor the late Dr. Samuel R. Rockey, DMD, a longtime friend of the local university.
The baseball program and university officials joined in thanking the Fraternal Order of Eagles Aerie #4298 for providing the funding for a new scoreboard at the Bald Eagles' baseball field in memory of the late local dentist.
Dr. Rockey's son, Dr. David S. Rockey, DMD, was among those who thanked the local FOE chapter and the university for the recognition. The younger Dr. Rockey traced the family's Clinton County history going back some 200 years and his father's lifelong love of the area.
Dr. Samuel R.Rockey was a 1960 graduate of Lock Haven High School and a member of the Class of 1965 at then-Lock Haven State College. He taught before becoming a dentist and started the wrestling programs at Boyertown and Bucktail High Schools. He was an active supporter of LHU athletics and served as president of the local FOE.