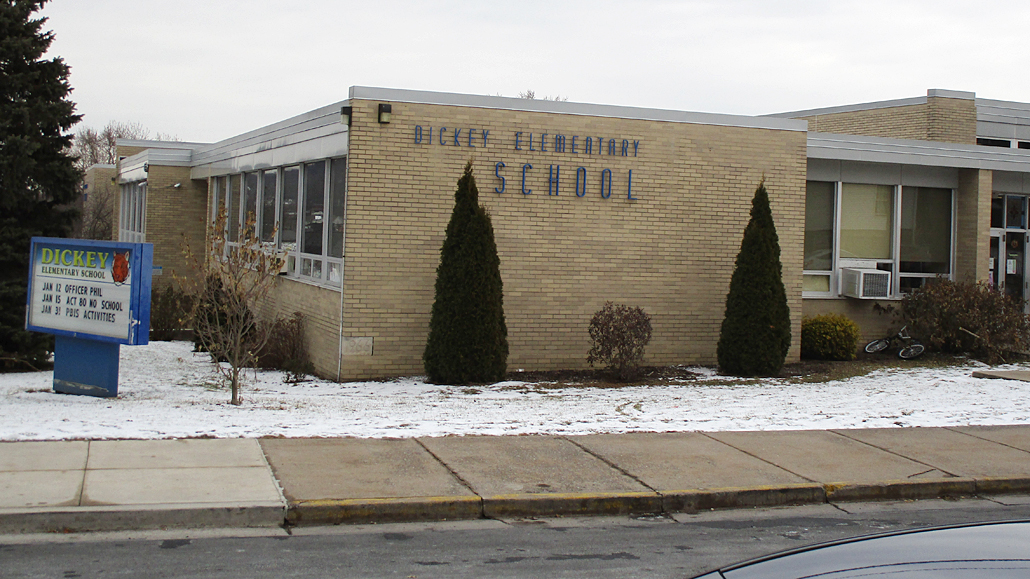 BALD EAGLE TOWNSHIP – The Keystone Central School Board, on a 5-4 vote, has scheduled a March public hearing on the possible closing of Lock Haven's Dickey Elementary School.
The vote followed a 20 minute Monday night special board meeting which saw only a handful of district residents offer an opinion on a possible Dickey closing. Several of them spoke against any closing. One audience member, community task force member Elizabeth McCoy, drew hoots of derision from several Dickey School supporters in attendance when she suggested a more consolidated approach to district schools. Board president Charlie Rosamilia gaveled the upset Dickey supporters to order and threatened them with removal if their behavior continued.
As it turned out Rosamilia provided the decisive vote to keep the possible Dickey closing on the table as the district grapples with a prospective $7 million deficit in the next school year. He prefaced his yes vote by noting the decision Monday night was to hold a public hearing on March 5 to consider the school closing and nothing more. Other board members voting in favor of holding the hearing were Wayne Koch, Bo Miller, Debra Smith and Billie Rupert. The four no votes came from Roger Elling, Tammy Smith, Eric Probert and Jennifer Bottorf.
The district has indicated closing Dickey would save $1.6 million dollars. Rosamilia also said the district has decided to draw down another $2 million from its reserve account towards the pending deficit for next year with the intention of passing a balanced budget the following year. He said an additional work session on the budget will take place prior to the regular board meeting on March 1.