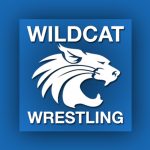 TYRONE – It's showtime for the final rounds of the PIAA District 6 AAA Team Duals. The top four teams will face off with only one team advancing to Hershey to represent our area at the state tournament next week.
Bald Eagle Area (13-0) is the No. 1 seed and has not one blemish on their dual meet record. Central Mountain (12-1) is right behind as the No. 2 seed followed by Mifflin County (9-5) the No. 3 seed and Bellefonte (9-6) rounds out the field as the No. 4 seed.
In the first round at 2 p.m., BEA will take on Bellefonte on one mat while CM and Mifflin County will battle on the other mat.
BEA defeated Bellefonte 42-35, in the closing weights of their regular season meeting back on Jan. 4.
The Eagles edged Central Mountain 39-36 back on Dec. 22. Neither the Red Raiders or BEA have faced Mifflin County this season.
Central Mountain has 2 dual meet wins to their credit against the Huskies already this season. The first meeting was in the championship final at the Dallastown duals where the Wildcats prevailed 40-24 on Jan. 13. Then in their regularly scheduled meeting this season, CM picked up a 41-24 win on Jan. 24.
The winners of the two semi-final matches will meet directly after the first round to settle the championship.
The Wildcats will do everything in their control to make that final contest and nothing would please them more than an opportunity for redemption for their only loss this season to BEA. Anything can and usually does happen in this event so expect the unexpected as these athletes and coaching staffs will offer their best efforts. It should be a great day for Central Pennsylvania wrestling.
The first matches are set for 2 p.m. with the finals to follow.
The record-online will offer live audio stream of the match and will also broadcast audio on WBPZ AM 1230 with John Lipez and Tom Elling offering up the call to bring you all the action. The stream will go live approximately 15 minutes before the start.

District 6 AAA Semi-Final Round
MIFFLIN COUNTY – 36
CENTRAL MOUNTAIN – 35
(Mifflin County wins on criteria No. 8 most bout points scored)
152 – Logan Long, Central Mountain, pinned Brycen Hassinger, Mifflin County, 2:45.
160 – Trey Kibe, Mifflin County, major dec. Alonzo Henry, Central Mountain, 12-4.
170 – Trent Hidlay, Mifflin County, pinned Austin Confer, Central Mountain, 0:26.
182 – Tanner Weaver, Central Mountain, major dec. Jacob Krepps, Mifflin County, 11-3.
195 – Tanner Riggle, Central Mountain, pinned Dylan Grassmyer, Mifflin County, 4:50.
220 – Kross Today, Mifflin County, dec. Mahlik Houtz, Central Mountain, 3-1.
285 – Bronson Smith-Price, Mifflin County, pinned Jacob Edwards, Central Mountain, 5:59.
106 – Jason Rinker, Central Mountain, received a forfeit.
113 – Christian Fisher, Mifflin County, major dec. Johnny Shreffler, Central Mountain, 9-0.
120 – Dalton Bechdel, Central Mountain, dec. Derek Burk, Mifflin County, 7-5.
126 – Logan Wise, Mifflin County, pinned Davis Seyler, Central Mountain, 1:15.
132 – Cody Coleman, Central Mountain, major dec. Josh Snook, Mifflin County, 13-2.
138 – Seth Andrus received a forfeit.
145 – John Rutherford, Mifflin County, pinned Lane Porter, Central Mountain, 2:13.