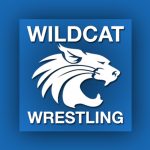 SUNBURY – Central Mountain (7-1) wrestling takes their show on the road tonight for a key Big 7/PHAC matchup to face the Shikellamy Braves (7-2). Shik and the Wildcats have both put on solid performances this season and tonight's match will be a big test for both storied programs.
The Braves have wins over State College (42-34), Midd-West (46-27), Bellefonte (35-25), Brandywine Heights (48-23), Halifax (61-29), Lehighton (49-21), and Williamsport (38-26), Their losses came in the final two rounds of the Anthracite Duals to Saint Joseph Montvale, NJ (46-27) and Penn Manor (37-35) where Shik finished in fourth place. Shikellamy also finished 14th at the Cumberland Valley Kick Off and fourth at the Manheim Lions Club Holiday Tournament.
Central Mountain has picked up wins over Shamokin (63-6), Selinsgrove (68-6), Jersey Shore (64-11), Midd-West (46-24), Cocalico (43-21), Cumberland Valley (34-29) and Mifflin County (40-24). The 'Cats were team champs at the Tom Best/Top Hat tournament, third place at King of the Mountain, second place at the Conestoga Valley Holiday Wrestling Classic and swept the field to a first place finish at the Dallastown Duals last weekend.
The varsity match is slated for 7 p.m. this evening.
The record-online will offer live audio stream of the match and will also broadcast audio on WBPZ AM 1230 with John Lipez and Tom Elling offering up the call to bring you all the action. The stream will go live approximately 15 minutes before the start.


CENTRAL MOUNTAIN – 43
SHIKELLAMY – 16
182 – Evan Bingaman, Shikellamy, major dec. Austin Confer, Central Mountain, 12-3.
195 – Josh Krieger, Shikellamy, major dec. Tanner Riggle, Central Mountain, 12-4.
220 – Mahlik Houtz, Central Mountain, dec. Adam Young, Shikellamy, 5-2.
285 – Jacob Edwards, Central Mountain, pinned Derek Reitz, Shikellamy, 0:43.
106 – Jason Rinker, Central Mountain, dec. Damien Wolfe, Shikellamy, 6-0.
113 – Johnny Shreffler, Central Mountain, pinned Jared Hartman, Shikellamy, 3:30.
120 – Dalton Bechdel, Central Mountain, dec. Drew Balestrini, Shikellamy, 2-0.
(Shikellamy was deducted 1 team point for vulgar language.)
125 – Frank Quinones, Shikellamy, pinned Kayden Busey, Central Mountain, 3:55.
132 – Seth Andrus, Central Mountain, Cade Balestrini, Shikellamy, 3-1, OT.
138 – Cody Coleman, Central Mountain, major dec. James Hallman, Shikellamy, 10-0.
145 – Logan Long, Central Mountain, dec. Bryce Burgess, Shikellamy, 6-0.
152 – Noah Supsic, Shikellamy, dec. Alonzo Henry, Central Mountain, 8-2.
160 – Asher Corl, Central Mountain, pinned Pahelan Wolfe, Shikellamy, 3:15.
170 – Tanner Weaver, Central Mountain, pinned Joel Derr, Shikellamy, 3:27.