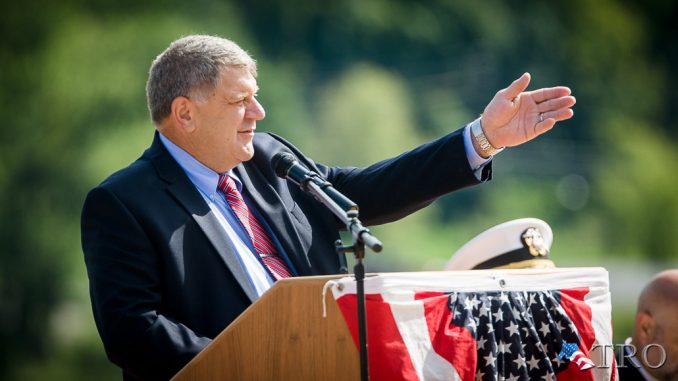 LOCK HAVEN – Clinton County Commissioner Jeff Snyder is reported recovering from extensive back surgery conducted on Wednesday of this week at Johns Hopkins University Hospital in Baltimore.
Fellow commissioner and board chairman Pete Smeltz disclosed the surgery in an email to county employees on Thursday and touched on Snyder's status at the Thursday commissioners meeting. His email said:
"We have had some inquiries this morning about Commissioner Snyder who had a very tedious surgery completed at Johns Hopkins University Hospital in Baltimore yesterday. Jeff will be off for several weeks while he recovers. Myself, (chief clerk) Jann Meyers and Commissioner (Paul) Conklin will respond to any issues which Jeff normally handles. But more importantly I am happy to report the surgeon was pleased with the operation and they accomplished what they needed to. The healing process at least for now is very painful but Jeff is doing well. Toni (Jeff's wife) and Jeff appreciate your concerns and prayers."
Snyder this week began the third year of his second four-year term as a county commissioner. He previously served on the Keystone Central School Board for 20 years.
Editor's note: We had earlier reported Snyder had heart surgery and we later learned it was back surgery. We apologize for the error.