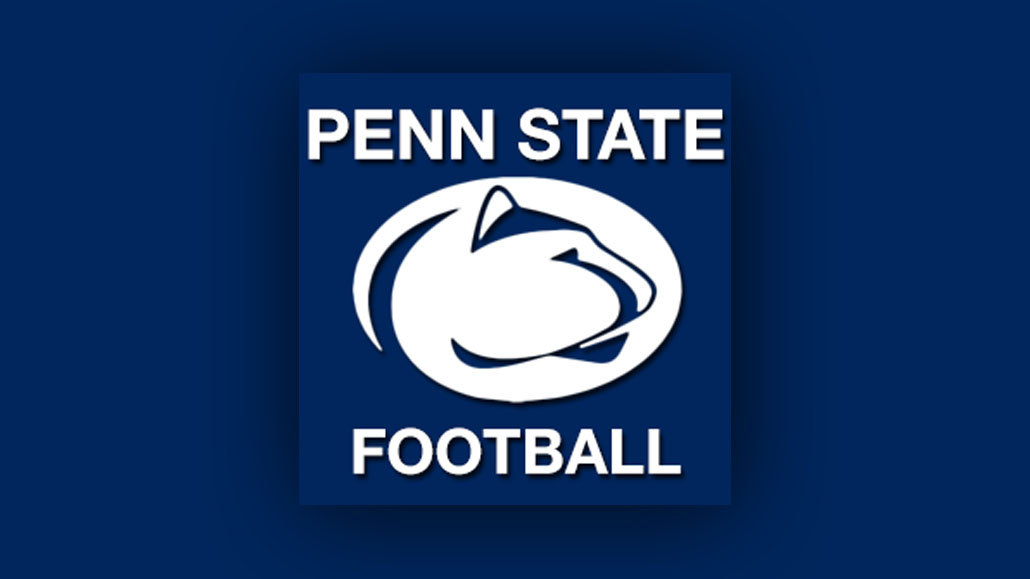 UNIVERSITY PARK – Penn State returns to the Fiesta Bowl for the first time since the 1996 season, which was also its last Arizona bowl trip, when the Nittany Lions take on Pac-12 foe Washington in the Fiesta Bowl on Saturday, December 30 at 4 p.m. (ET). The game will air on ESPN.
The No. 9 Nittany Lions and the No. 11 Huskies were selected Sunday for their third all-time meeting and second in a bowl game. The teams last met in the 1983 Aloha Bowl, which Penn State won 13-10. The trip marks Penn State's 48th all-time bowl appearance.
"I'm thrilled for our football student-athletes, coaches and staff who have worked tirelessly for this opportunity and have earned back-to-back berths in a New Year's Six bowl," stated Sandy Barbour, Penn State Director of Athletics. "This is a reward for them, and an opportunity to be together one more time and continue to create pride in our University. I'm also excited that our Penn State community will get to gather in Phoenix for the first time in more than 20 years to again celebrate the Penn State family!
Sincere thanks to the Fiesta Bowl Committee and all the volunteers for their hospitality and work to make this bowl experience possible. We can't wait to see our Penn State family descend on Valley of the Sun to passionately support their Nittany Lions!"
"We are looking forward to heading to Fiesta Bowl and we are very grateful to the Fiesta Bowl Committee for the opportunity," Penn State Head Coach James Franklin said. "We are excited to keep our family together for another month to represent Penn State and the Big Ten Conference. We expect to see 107K strong out in full force in Glendale for one final game with this special group of seniors."
This is Penn State's seventh appearance in the Fiesta Bowl, which is the most of any bowl in program history. However, this is Penn State's first appearance in the Fiesta Bowl since the 1996 season when the Nittany Lions topped Texas, 38-15, on January 1, 1997. Curtis Enis was the offensive player of the game, while Brandon Noble was the defensive player of the game. The Nittany Lions are 6-0 in Fiesta Bowl games.
The Nittany Lions are playing in a bowl game for the fourth consecutive year under Franklin and making their second consecutive New Year's Six bowl appearance after winning the 2016 Big Ten Championship and facing USC in the Rose Bowl.
Penn State is tied for fourth nationally with 28 bowl victories and No. 3 in bowl winning percentage with a 28-17-2 post-season record (61.7) among schools with at least 20 postseason appearances.
The Nittany Lions claimed their second-straight 10-win regular season with a 10-2 mark, including a perfect 7-0 record at home for the second consecutive year. Penn State has trailed for just 37:42 this season and its two losses each came with less than two minutes remaining, on the road to Top 25 teams (No. 6 Ohio State; No. 24 Michigan State). The Nittany Lions have a balanced attack as they rank No. 7 in FBS in scoring offense (41.6) and scoring defense (15.5).
Running back Saquon Barkley (Coplay, Pa.) claimed a trio of major Big Ten awards – Offensive Player of the Year, Running Back of the Year, Kick Return Specialist of the Year. He won offensive and running back honors for the second-straight season. Barkley leads the Big Ten and is second in FBS in all-purpose yards (179.5), is seventh in the country in scoring (10.5) and ranks 10th in FBS in kickoff returns (28.4). Quarterback Trace McSorley (Ashburn, Va.) leads the Big Ten and ranks 21st in FBS in passing yards (269.0) and is second in the conference and 14th in the country with 26 passing touchdowns.
Penn State is 24-14 all-time against current Pac-12 schools, having played every Pac-12 team except Utah. The most recent meeting with a Pac-12 team was in the 2017 Rose Bowl.
The Nittany Lions vs. Pac-12 teams overall: Arizona (1-0), Arizona State (1-0), California (3-1), Stanford (4-1), Oregon (3-1), Oregon State (1-0), Colorado (1-1), UCLA (2-4), USC (4-6), Washington (2-0), Washington State (2-0).