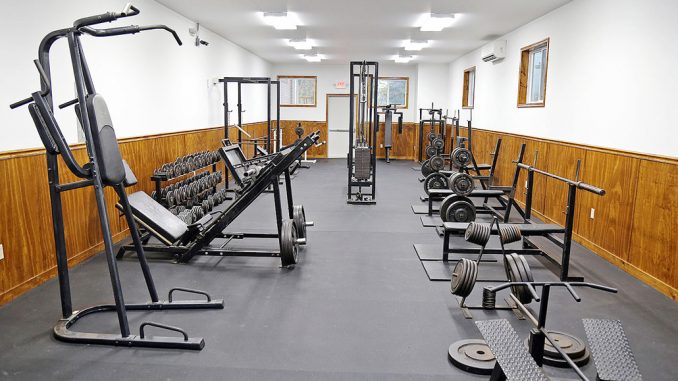 RENOVO -Western Clinton County Recreation Authority will be hosting a grand opening of the new weight room building expansion on Sunday, December 17, 2017 from 2:00 – 4:00pm.  The entire community is invited to attend and take a tour of both WCCRA buildings.  Light refreshments will be served.
A special invitation has been extended to all donors and government officials that helped turn this dream into a reality.  Donors will each be recognized during the event for their generosity and patience that were extended to the WCCRA Board of Directors and staff during the planning and construction of the new weight room facility.
Donors include:  Dominion Energy Foundation, Clinton County Community Foundation, Clinton County Tourist Promotion Agency, Clinton County United Way, Son's and Daughter's of Italy, Alaina Tripp, PPL Electric Utilities, American Legion, Ding Kriner, Horse Energy Service, Brandywine Enduro Riders, Endless Mountains, DAR, Leidy Township, and Chapman Township.
The new weight room is currently open to the public and new memberships are being accepted.   WCCRA business hours have been expanded to include weekends. In addition to our regular hours Monday – Friday 9:00 am – 10:00 am and 5:00 pm – 8:00 pm, the gymnasium, and cardio workout room will be open from 9:00 am – 2:00 pm Saturdays, and 10:00 am – 2:00 pm Sundays. The weight room will be open from 6:00 am to 2:00 pm both days.