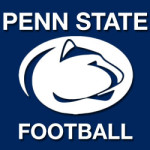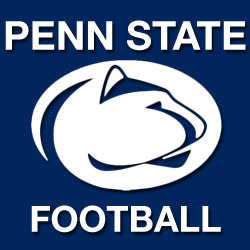 UNIVERSITY PARK – Staggered by consecutive final quarter losses at Ohio State and Michigan State, it took the Penn State football team a while to get in gear during Saturday's Homecoming contest with Rutgers.
But the Nittany Lions, after spotting the Scarlet Knights a 6-0 lead, put up 35 unanswered points to come away with a 35-6 win; Penn State now 8-2 overall, 5-2 in the Big Ten, Rutgers now 4-6 on the season, 3-4 in conference play
While Rutgers concentrated on running back Saquon Barkley, quarterback Trace McSorley picked up the offense, completing 16 of 21 passes for 214 yards and two touchdowns. He also ran 13 times for 44 yards and a score. Barkley meanwhile was held to negative rushing yardage in the first half and finished with 35 yards on 13 rushes, scoring twice.
The Penn State defense was stout throughout, holding Rutgers to 200 yards of total offense, including just 43 yards passing on the game, a Nittany Lion best in any Big 10 conference game in school history. But the offense, with Barkley contained, was held to 304 yards of offense, the lowest figure this season other than 283 yards against Ohio State two weeks ago.
The Nittany Lions return home next Saturday, hosting Nebraska (4-6; 3-4).
Saturday's game saw Barkley climb further up the Nittany Lion record book:
Barkley's 85 all-purpose yards give him 5,055 for his career, which is the career record at Penn State. He passed Larry Johnson (5,045) and Curt Warner (4,982) today.
Barkley's 85 all-purpose yards give him 1,846 for the season, which is the third-best mark at Penn State. He passed O.J. McDuffie (1,831; 1992) and Blair Thomas (1,772; 1987) today. He trails his own mark of 1,972 yards from last year for second place.
Barkley had two rushing touchdowns,  giving him 36 rushing touchdowns for his career, which moves him into a tie for second place at Penn State with Curtis Enis. He trails Lydell Mitchell, who had 38 rushing touchdowns in his career for the top mark at Penn State.
| | | | | | |
| --- | --- | --- | --- | --- | --- |
| Nov. 11, 2017 | 1 | 2 | 3 | 4 | TOTAL |
| RUTGERS | 3 | 3 | 0 | 0 | 6 |
| PENN STATE | 0 | 14 | 7 | 7 | 35 |