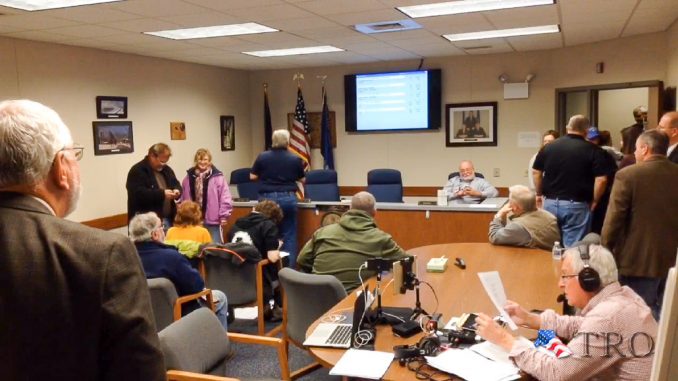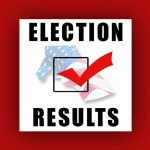 LOCK HAVEN – Incumbent Clinton County Treasurer Michelle Kunes and election newcomer Keith Kibler both achieved substantial wins in Tuesday's off-year election.
Kunes led throughout the night as unofficial results were tallied at the county's Garden Building. By the time the last of 34 precincts had reported in, the Republican Kunes had dispatched Democratic challenger and county auditor Michelle Crowell by a 61 to 39 percent margin. Kunes said she was grateful for all those who turned out to support her. She has been in the treasurer's office for 26 years, most recently two years as acting treasurer followed by her first four-year term ending this year.
Kibler, Lock Haven's police chief for the last four years, piled up a 56 to 44 percent margin in his victory over three-time Lock Haven area District Judge Joseph Sanders. A police officer for the past 25 years, Kibler said the district judge position was something he had always wanted to do. He offered thanks to his supporters and family on the triumph.
Other unofficial election night results included a Lock Haven city council race with a council seat yet to be determined. With all five city precincts reporting, with four candidates running for three seats, incumbent council member Steve Stevenson found himself in a tie with Bill Mincer, each with 576 votes for the third and last seat. Former council member and county commissioner Joel Long was the top vote-getter with 740 votes, followed by Rick Conklin with 645. The winner of the Mincer – Stevenson tie will be determined through tabulation of absentee ballots and the official count.
There were two contested Keystone Central School Board races and one of them, the Renovo area, saw incumbent and current board president Butch Knauff going down to defeat. Challenger Eric Probert garnered 54 percent of the vote (453 votes) to Knauff's 46 percent (381 votes). Probert also carried Stewardson Township in Potter County, the unofficial election night tally 16-9 for Probert.
The other contested race was Region II (Mill Hall/Lamar Township) where Jennifer Bottorf defeated Greg Mayes by a 356 to 318 margin. Two other board members, appointed to fill vacancies earlier this year, won without opposition: Billie J. Rupert in the Beech Creek/Blanchard area and Tracy Smith in the Woodward Township area.
Uncontested races saw county coroner Zach Hanna win another four-year term and Mill Hall area district judge John Maggs and Renovo area D-J Frank Mills each earn another six-year term.
County President Judge Craig Miller was on the ballot for retention for another 10-year term. He was approved on an 81 to 19 percent vote.
Voter turnout across the county was 31 percent on a cold, rainy day.