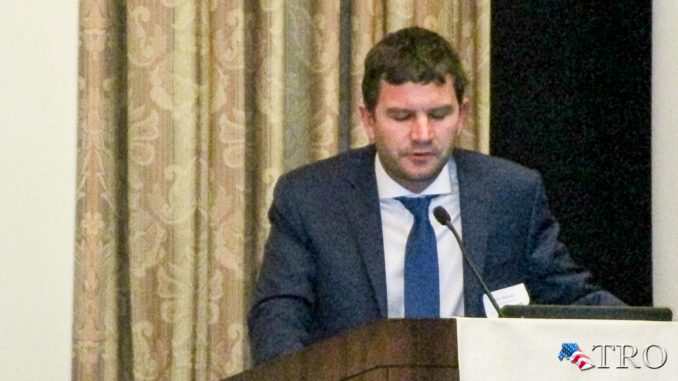 LOCK HAVEN – Chris Woods, founder and owner of Terrapin Care Station, told a Clinton County Economic Partnership audience that his company locating in South Avis wants to be a part of the community and wants to serve patients seeking the medicinal benefits of medical marijuana.
The marijuana-growing facility is under construction in the former Avis Home plant with a January 1 completion date, after which the company will grow and sell the medical marijuana to state-licensed dispensaries. Woods unveiled plans to support veterans in the employment ranks He said Terrapin will conduct a veterans hiring drive with a goal of hiring a veteran workforce of 30 percent in its first year of business. Woods said the company hopes to have 50 to 60 employees by the end of its first year of operation.
He said veterans will be one of the company's top concerns and noted that Pennsylvania has included PTSD as a qualifying condition for medical marijuana use, offering "hope to countless suffering veterans." Woods has been in the legal marijuana business in Colorado since 2010 and said that state was slow to allow PTSD as a qualifying condition.
The occasion was the Partnership's annual dinner Thursday night and Woods offered Terrapin's mission: "to provide medicine to patients that need it; to use revenues to meaningfully improve community impacts; to create good jobs for the local economy; and to bring socially responsible medical cannabis production to our home Commonwealth of Pennsylvania."
Relative to community involvement Woods pledged a $25,000 matching grant for anticipated improvements to Lock Haven's Veterans Park across from the Clinton County Court House. He said the project would be the first of many civic efforts to employ veterans. He termed the area "one sometimes felt left behind" and closed by saying "When the universe brings you chaos; you capitalize on it."