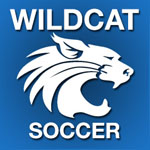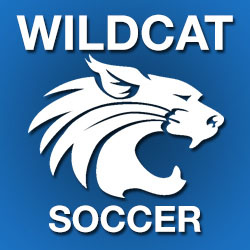 JERSEY SHORE – Back on Sept. 19, Central Mountain and Jersey Shore battled to a 1-1 OT tie. Today, the Wildcats turned the corner and picked up a 1-0 road win over the Bulldogs.
It was 'Shore's Jacob Hagg that hit pay dirt for the hosts at the with just over 20 minutes remaining in the first period. Twelve minutes later, CM's Logan Soo would knot the score at 1-all with 7:17 remaining before intermission.
In the second period, Wildcat, Trey Gentzel found the back of the net for the 'Cats to give Central Mountain a 2-0 lead with just over 30 minutes remaining in the game.
Both teams would threaten often in the remainder of the contest, but both defensive unions would turn away those threats, yielding the win for Central Mountain.
Central Mountain had a 9-3 edge in shots on goal and Jersey Shore had a 6-3 advantage in corner kicks.
For the Wildcats, keeper Nick Andrus had 3 saves while Calvin Lesser recorded 7 saves for the Bulldogs.
Jersey Shore ends their regular season at 8-8-1 and Central Mountain finished out their schedule at 5-9-2.
| | | | |
| --- | --- | --- | --- |
| Oct. 19, 2017 | 1 | 2 | TOTAL |
| CENTRAL MOUNTAIN | 1 | 1 | 2 |
| JERSEY SHORE | 1 | 0 | 1 |