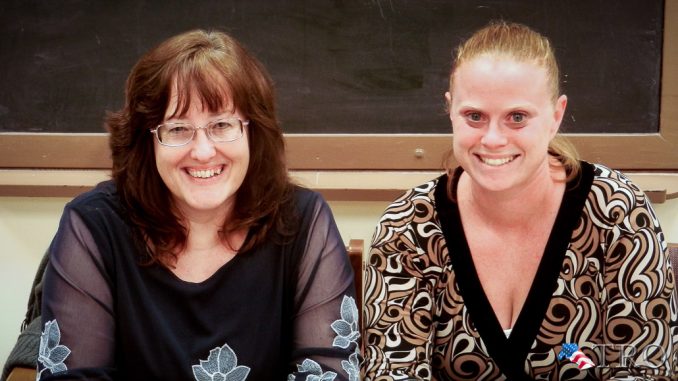 LOCK HAVEN – The City of Lock Haven has two new members on its administrative team. They are Maria Boileau who will become the new city planner and Morgan Sweely the new finance director.
City manager Rich Marcinkevage introduced his new hires at Monday night's city council meeting. Sweely began her work on Oct. 4 and Boileau will join city staff on Monday, Oct. 23; Boileau's last day as Clinton County director of voter registration will be Friday, Oct. 20. Mayor Bill Baney described Boileau's switch from the Garden Building to City Hall as "the county's loss is the city's gain."
Marcinkevage said Sweely is the former accounting manager for Jersey Shore Hospital. She is a Jersey Shore native and holds a degree in accounting from Bloomsburg University. Boileau joins the city as replacement for current city planner Leonora Hannagan who will be retiring at the end of this year. Boileau had been Lock Haven's Downtown Manager prior to joining the county. She also recently has assisted the city as recording secretary at council meetings, as she did at Monday night's meeting.
Council approved on first reading an ordinance establishing salaries for non-union employees for the current calendar year. Marcinkevage's pay increases from $74,649 in 2016 to $76, 141 this year. Next highest paid employee is police chief Keith Kibler, his salary going from $68,291 to $69,997. Hannagan is next, $63,985 in 2016 and $65,264 in 2017.