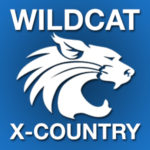 MIDDLEBURG – The Central Mountain cross-country teams were on the road at Mid-West for a triangular event with the host, Mustangs along with Lewisburg and Hughesville.
For the Lady Wildcats, they picked up a 15-50 win over the Lady Spartans but fell to Lewisburg, 22-38 and Midd-West, 25-31.
Alyssa Laughner finished the course first overall for CM in 20:03 with Ellie Nesbitt at 5th place in 21:56. Abby James placed 16th in 26:46, while Cassidy Bliss was 18th in 27:30. Noella Hill rounded out the field for CM finishing 23rd in 35:57.
On the boys' side of the ledger, a bunched finish earned a 15-50 win over the Hughesville and the 'Cats edged Midd-West 27-28 while falling to Lewisburg, 50-15.
Corbin Green was the top runner for the Wildcats finishing 14th overall in 19:27. Then Micah Schall, 19:29; Ben Probert, 19:34; and Owen Rinker, 19:35 for 15th, 16th and 17th place respectively. Bryce Gray was 26th in 20:28 while Emre Yakut was 35th in 23:33 and Holden Shultz was 38th in 23:54.
Next up for Central Mountain is a trip to Sunbury on Oct. 14, 2017 when Shikellamy will host the PHAC championship meet.
Central Mountain at Midd-West with Lewisburg & Hughesville
Tuesday, October 10, 2017
Girls Results
Central Mountain 38, Lewisburg 22
Central Mountain 31, Midd-West 25
Central Mountain 15, Hughesville 50
CM Girls (25 Runners Total)
1st Alyssa Laughner 20:03
5th Ellie Nesbitt 21:56
16th Abby James 26:46
18th Cassidy Bliss 27:30
23rd Noella Hill 35:57
Boys Results
Central Mountain 50, Lewisburg 15
Central Mountain 27, Midd-West 28
Central Mountain 15, Hughesville 50
CM Boys (28 Runners Total)
14th Corbin Green 19:27
15th Micah Schall 19:29
16th Ben Probert 19:34
17th Owen Rinker 19:35
26th Bryce Gray 20:28
35th Emre Yakut 23:33
38th Holden Shultz 23:54