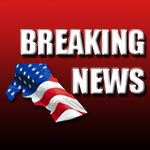 LOCK HAVEN – Clinton County Coroner Zach Hanna has confirmed that a local man took his own life sometime in the overnight period. Hanna said next-of-kin from Texas have been notified and his identity will be released Saturday.
Hanna said he was a 21-year-old man. Early morning walkers found his body about 5:30 a.m. while walking Friday on the levee walkway near the Constitution Bridge. Hanna later in the morning ruled the death a suicide.
He said city police are handling the incident and funeral services will be held in Huntingdon.