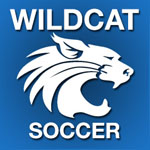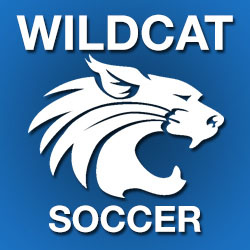 SHAMOKIN – The Lady Wildcats lost a 5-4 heartbreaker on the road tonight to the Lady Braves.
Shamokin took a 1-0 lead in the first half then Sadie McCaleb answered back off the assist from Madison Courter to knot the score at 1-1. Then Laurel Strouse found the back of the net from 25 feet out assisted by McCaleb to take a short-lived 2-1 lead. The lady Indians would answer back to tie the score before the break at 2-2.
After intermission, Shamokin put up another 2 scores for a 4-2 advantage then Sloane Dressler played a little long ball scoring from downtown on the assist of Hunter Barger to once again break even at 3-3. Once again, Shamokin took advantage of the Lady 'Cats and took a 4-3 lead.
Not to be deterred, Central Mountain responded once more when McCaleb struck again with an assist from Madison Courter. Unfortunately, Shamokin had one last comment to make and took a 5-4 lead that would outlast the clock for the win.
"There were parts of tonight's game where we completely dominated the field," said CM head coach Cole Black, "Unfortunately we let our guard down every now and then and Shamokin punished us for it. We've definitely made great improvements along the season," he added.
The Lady Wildcats kept stride with Shamokin on shots on goal with the Lady Indians holding a 14-12 advantage and a similar 3-2 edge on corner kicks.
Alyssa Dickey was extremely busy, racking up 17 saves on the night.
Next up for Central Mountain is a game with down river rival Jersey Shore on Thursday, Oct. 5, 2017. We will be offering a live video stream of the game right here on therecord-online.com.
| | | | |
| --- | --- | --- | --- |
| Oct. 2, 2017 | 1 | 2 | TOTAL |
| CENTRAL MOUNTAIN | 2 | 2 | 4 |
| SHAMOKIN | 2 | 3 | 5 |
Goals:
Emma Kramer 13′ (S), Stephine Wasknock 18′ (S), Sadie McCaleb 19′ (CM assist by Madison Courter), Laurel Strouse 25′ (CM assist by Sadie McCaleb), Anna Kramer 53′ (S), Kate Donn 60′ (S), Sloane Tressler 65′ (CM assist by Hunter Barger), Lydia Deptula 65′ (S), Sadie McCaleb 74′ (CM assist by Madison Courter)