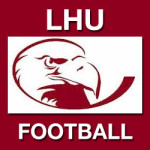 LOCK HAVEN – Lock Haven University is bringing the annual Homecoming celebration into the community for the third year with the Homecoming Block Party on Friday.  Starting at 6 p.m., Water Street near the Corman Amphitheatre will come alive with music, food, vendors, and free activities for kids and adults. The weatherman is cooperating with ideal late September conditions.
Guests will be entertained with music by DJ Cashous while having the opportunity to visit a variety of food trucks, merchandise vendors, and local businesses. Free activities such as corn hole, an inflatable obstacle course for kids, and live performances on the Jaycees stage will be featured at this year's event.
"We are excited to bring the community and the University together for Homecoming. Homecoming is a beloved University tradition, and we are delighted to have the opportunity for students, alumni, and local businesses and residents to celebrate together in the community we call home," said Homecoming co-chair Tara Remick.
6:00 p.m. – 8:00 p.m. Block Party
Odd Fellas – Hamburgers and cheeseburgers.
JB's Festie Foods – JB's egg rolls (cheese steak, loaded steak, buffalo chicken, mac and cheese), french fries, cheese fries, mozzarella sticks, chicken nuggets, hot dogs, drinks.
We Be Cheesin' – Specialty grilled cheese sandwiches and soups, drinks.
Avenue 209 – Hershey's ice cream, gourmet coffee.
PSECU – Our Homecoming sponsor and on-campus financial institution serving LHU and the community.
D.C. Underground Aquatics and Critters – Aquarium fish and supplies.
River Valley Health and Dental Center –Information on dental and reproductive health services. Give-aways for students.
Smart Style Hair Salon – Information on cuts, colors, and waxing services. Coupons, basket raffle, and product sample give-aways.
Scentsy – Home fragrance products.
AIDS Resource – Providing education materials on programs and resources. Give-aways.
LuLaRoe – Clothing for adults and children.
SeneGence – Makeup and LipSense products.
Spook Haven Haunted House – Promotional materials on the area's premier haunted house. Monsters and scary creatures on site, raffle for free admission to the haunted house.
Magnolia and Vine Jewelry and Fashion Accessories – Interchangeable jewelry, purses, and accessories.
LHU Admissions – Ambassadors present to answer questions. Give-aways.
Ameriprise Financial Services – Comprehensive financial planning services information. Sign up for a free one-hour consultation.
Clinton County SPCA – Information on pet adoption. Some pets on site.
PennyHouse Creative – Lock Haven themed apparel and accessories.
Thirty-One Gifts – Totes, purses, organizers, and personalized home decorative pieces.
Paparazzi Accessories – Jewelry and hair accessories.
LHU Alumni Association –T-shirt give-aways.
Gio's 222 Hair Salon – Full-service salon information and give-aways.
Jamberry Nails – Nail wraps, lacquers, Trushine Gel polish, and ColourCure polish. Free nail wrap samples.
Fast Break Inflatables – Free fun on the Extreme Blaster, Joust, and the 60-ft Mega Obstacle Course.
DJ Cashous – Providing music for the Block Party.
8:00 p.m. Pep Rally
Show your school spirit and community pride at the LHU Pep Rally featuring the LHU marching band,  LHU Athletics, the LHU Cheerleaders, and performances by Diamonds N Da Ruff and NoLabel  at the Jaycees stage.
8:30 p.m. Fireworks
The evening's events will end with a fireworks show at the Corman Amphitheater.
For a complete list of LHU Homecoming events and athletics, visit www.lockhaven.edu/homecoming.  For more information about the Block Party contact Tara Remick, trr259@lockhaven.edu, 570-484-2535.