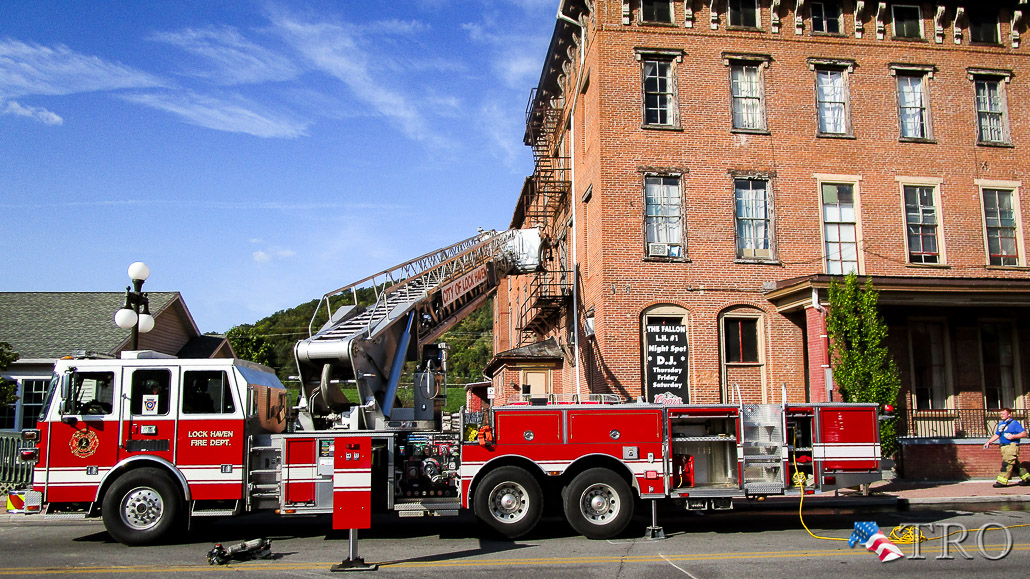 LOCK HAVEN – City firemen made a quick stop on a first floor fire at the Fallon Hotel on E. Water St.
FIre chief Bob Neff said the call came in around 4 p.m. Thursday. Firemen found flames in a rear first floor stairwell and prevented any major damage.
Neff said no one should be displaced in the Fallon, a once stately hotel and now a rooming house and bar. Neff said a state police fire marshal will be called in to determine a cause.