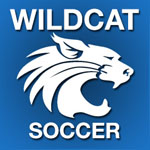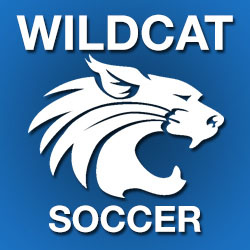 BALD EAGLE TOWNSHIP – The Shamokin boys' soccer squad came to Malinak Stadium for their regularly scheduled PHAC contest with the Wildcats and were unable to field a JV team for the traditional preliminary game to allow younger players the opportunity to hone their skills. Fortunately for Central Mountain, their varsity squad started off so well many of the 'Cats JV players saw considerable playing time in a 7-0 whitewash of the Indians.
Central Mountain struck early and often in the first period with Alec Leuthold scored a pair of goals and Matt Storeman, Shea Cole and Dalton Bechdel all scored a goal to give the Wildcats a 5-0 lead at the break.
In the second period, Storeman would add two more sores to earn his third hat trick of the season and close out the scoring for CM in the 7-0 win.
Storeman also had two assists on the night, as did Jeremiah Thomas. Trey Gentzel also had an assist.
It was an easy night for Wildcat keeper, Nick Andrus as he recorded zero saves on the night. Not as a result of poor play but due to the fact the shots on goal by the Indians were few and off the mark. Conversely, Central Mountain had a whopping 27 shots on goal in the game and 7 corner kicks.
With the win, Central Mountain moves to 3-2 on the season.
Next up for the Wildcats will hit the road to take on Selinsgrove on Thursday, Sept. 14, 2017.
| | | | |
| --- | --- | --- | --- |
| Sept. 12, 2017 | 1 | 2 | TOTAL |
| SHAMOKIN | 0 | 0 | 0 |
| CENTRAL MOUNTAIN | 5 | 2 | 7 |