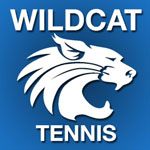 MIFFLINBURG – Central Mountain picked up another clean-sweep victory this time dominating Mifflinburg 5-0 in PHAC action.
Central Mountain's Jolee McCluskey defeated Mifflinburg's Colette Southerton, 6-3, 7-6 at No. 1 singles. In the No. 2 slot, Kendall McCluskey picked up the win for CM over Allison Wagner, 6-3, 6-4. Then at No. 3 singles, Lady 'Cat Katherine Strouse defeated Abby Underhill, 6-4, 6-1.
In doubles action, Central Mountain's Natalie Brown and Zoe Horton took down Cheyenne Sauder and Kiara Gilroy, 7-6, 6-2 at No.1. At No. 2 doubles, CM's Carolina Carpenetti and Olivia Anastos completed the perfect outing defeating Mifflinburg's Tiffany Feese and Rockell Keister, 7-6, 6-0.
Next up for Central Mountain is a road trip to Selinsgrove on Wednesday, Sept. 13, 2017.
CENTRAL MOUNTAIN 5 – MIFFLINBURG 0
1 Jolee McCluskey CM def Colette Southerton 6-3 7-6
2 Kendall McCluskey CM def Allison Wagner 6-3 6-4
3 Katherine Strouse CM def Abby Underhill 6-4 6-1
1D Natalie Brown/ Zoe Horton CM def Cheyenne Sauder/Kiara Gilroy 7-6 6-2
2D Carolina Carpenetti/Olivia Anastos CM def Tiffany Feese/Rockell Keister 7-6 6-0