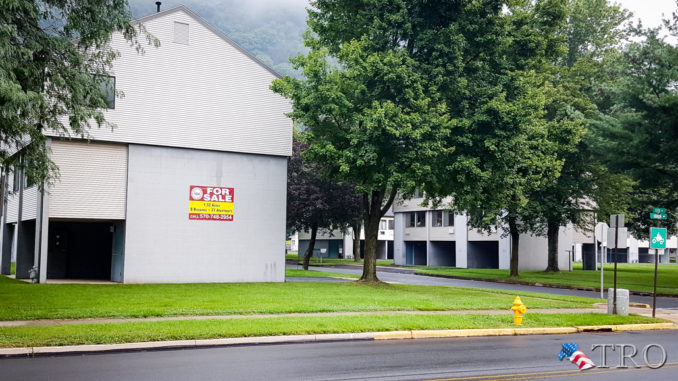 RENOVO — The Clinton County Housing Authority is proceeding with plans to sell its Mills Park housing complex in the east end of Renovo, with a final sale approval possible as early as November.
The authority this month posted plans for disposition of the 27 public housing units on its website. Prospective buyers may view the mammoth complex at a "facility walkthrough" set for Friday, Sept. 22 from 10 a.m. to noon; participants are asked to pre-register for the walkthrough.
According to Housing Authority executive director Jeff Rich, any purchase proposals received are due on Oct. 31. They will be publicly opened at 3 p.m. on that date. Rich said the board will be reviewing the proposals at its Nov. 21 meeting.
Presently 11 of the 27 units are occupied. Rich said relocation of the remaining tenants will begin upon board approval of a relocation plan at its Sept. 19 meeting.
Approval for the sale had been received earlier this year from HUD's Special Applications Center in Chicago. The authority received the go-ahead in May to dispose of nine buildings housing the 27 public housing units and surrounding land. The Mills Park area includes the units on 13th and 14th Streets, St. Clair Avenue and Huron Avenue. Rich said the John Simon Community Center is not part of the disposition.
Rich had said earlier for the past decade Renovo has had vacancy rates much higher than authority units in Lock Haven, "well outside the mark HUD considers acceptable." He noted that declining population, a declining economy and lack of services were all contributing factors that were beyond the authority's control.
The federal approval follows a nearly three year effort to sell off the units; the actual application seeking HUD approval was filed more than a year ago. Rich said a benefit to Renovo borough is the property will be returned to the tax rolls once the sale to a private owner is complete.