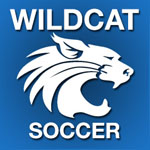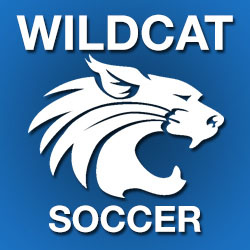 WOODWARD TOWNSHIP – The Central Mountain boys' soccer team opened their 2017 season with a pair of games that couldn't be more different as they hosted the first-ever Ty Yonkin Memorial Cup tournament held at the West Branch Soccer Club.
The Wildcats opened up the first game against East Juniata. Unfortunately, the outcome would be as dismal and chilly as the weather for Central Mountain.
EJ scored a couple of goals in the first period with the 'Cats R.J. Shaffer responding with a goal to close the deficit to 2-1 in favor of the Tigers at the intermission.
East Juniata kept up the pressure in the second period scoring 3 more goals while yielding only one more score for CM when Matt Storeman found the back of the net to set the final score 5-2 for the win for East Juniata.
The Wildcats had 7 shots on goal with EJ credited for 13 shots. Nick Andus had 4 saves against the Tigers.
In the afternoon game, the weather conditions didn't remained the same, but the Wildcat fortunes changed dramatically when they faced Bloomsburg.
Storeman added two more goals to his credit in the first period at the 6:19 and 8:30 marks respectively. Then Trey Gentzel put the 'Cats up 3-0 at the 12:40 mark.
That lead held throughout the remainder of the game to give Central Mountain the shutout 3-0 victory.
Andus had 4 saves while spiting duty with Colin Jones who picked up 3 saves at keeper for CM. The Wildcats had 16 shots on goal while Bloomsburg had 6.
Next up for Central Mountain is a road trip to Williamsport on Tuesday, Sept. 5, 2017.
| | | | |
| --- | --- | --- | --- |
| Sept. 2, 2017 | 1 | 2 | TOTAL |
| EAST JUNIATA | 2 | 3 | 5 |
| CENTRAL MOUNTAIN | 1 | 1 | 2 |
| | | | |
| --- | --- | --- | --- |
| Sept. 2, 2017 | 1 | 2 | TOTAL |
| BLOOMSBURG | 0 | 0 | 0 |
| CENTRAL MOUNTAIN | 3 | 0 | 3 |