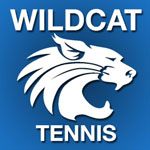 WILLIAMSPORT – The Lady Millionaires (3-1) had a tough test in the PHAC as they managed a narrow victory over got by Central Mountain (2-1).
Jolee McCluskey took the first set, 6-3, then held on to topple Williamsport's Katie Meale, 7-6 in the second set for the win at No. 1 singles.
In No. 2 singles, Williamsport's Mia Shuler, after losing the first set, 6-7, finally took the next two sets over CM's Kendall McCluskey, 6-4, 6-4.
The Lady Millionaires picked up another win at No. 3 Singles when Kalinda Maggs defeated Lady 'Cat, Katherine Strouse, 6-3, 6-4.
In Doubles action, Central Mountain picked up a win at No. 1 with Natalie Brown and Zoe Horton beating Williamsport's Taylor Shipman and Megan Wike, 6-3 6-3. At No. 2 doubles, the Billtown Ladies picked up the tie-breaker for the team win when Desiree Aversa and Madison Marchese toppled CM's Olivia Anastos and Carolina Carpenetti, 6-0, 6-2.
WILLIAMSPORT 3 CENTRAL MOUNTAIN 2
1 Jolee McCluskey CM def Katie Meale 6-3 7-6
2 Mia Shuler W def Kendall McCluskey 6-7 6-4 6-4
3 Kalinda Maggs W def Katherine Strouse 6-3 6-4
1D Natalie Brown/Zoe Horton CM def Taylor Shipman/Megan Wike 6-3 6-3
2D Desiree Aversa/Madison Marchese W def Olivia Anastos/Carolina Carpenetti 6-0 6-2