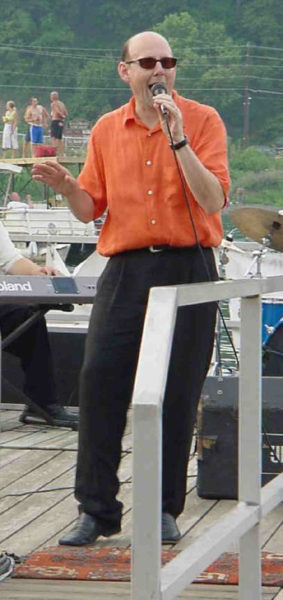 LOCK HAVEN — A severe thunderstorm watch until 9 p.m. has prompted the relocation of Saturday's Billy Price concert indoors.
The Pittsburgh-based blues artist had been scheduled to perform outdoors at the Corman Amphitheatre at 6:30 p.m. But because of the threat of storms, officials have decided to relocate the concert to the second floor of the Elks Lodge on East Main St. in Lock Haven, concert time 6:30 p.m.
The Price appearance is in collaboration with the second annual Lock Haven JAMS event in Lock Haven's downtown. Fair weather all morning and into later afternoon brought large crowds to Main Street to visit Art and Fine Craft booths starting at 10 a.m. with free, live jazz performances ongoing from 12 p.m.
In addition to the Billy Price 6:30 p.m. concert at the Elks, more intimate jazz concerts will close out the evening in five selected venues in the downtown area.